Moderators: Fridmarr, Worldie, Aergis
Should I downrank HS on VR or stick with max rank? Downranked would let me keep my mana up enough for more consecrates with less mana pot spamming, but at the same time, max rank provides the threat when I block..
Posts: 23
Joined: Wed Dec 05, 2007 11:39 pm
---
Well, when VR is on me my mana is fine (I'm in a low-avoidance threat set) so I'm just using max rank everything. If VR isn't on me, there's no point in using HS at all....worst case I get a CB on a transition, which just means a little extra mana boost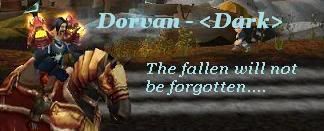 WHAT WOULD BEST DESCRIBE YOUR PERSONALITY?
Moonlight Sonata Techno Remix
Scriggle - 85 Fire Mage
Fizzmore - 81 Mut Rogue
Adorania - 80 Disc Priest
Maintankadonor
Posts: 8462
Joined: Wed Apr 04, 2007 3:28 pm
---
---
It's been a while, but 15-16k buffed should be plenty. He's a threat check, not a mitigation check.
Last edited by
Dorvan
on Wed Feb 06, 2008 11:47 am, edited 1 time in total.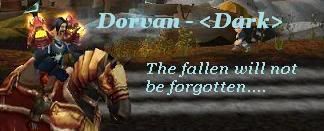 WHAT WOULD BEST DESCRIBE YOUR PERSONALITY?
Moonlight Sonata Techno Remix
Scriggle - 85 Fire Mage
Fizzmore - 81 Mut Rogue
Adorania - 80 Disc Priest
Maintankadonor
Posts: 8462
Joined: Wed Apr 04, 2007 3:28 pm
---
Yeah, he really hits like a girl. 15+ health/armor is plenty (provided you are benefitting from the melee topoffs).

Just avoid the habit of pressing HS on cooldowns when you don't have aggro - eating a crush there makes me grin, sometimes I sit down even (when I'm being cheap)
Kellann - Uther
Posts: 273
Joined: Tue Nov 06, 2007 8:41 am
---
---
Who is online
Users browsing this forum: No registered users and 1 guest