Moderators: Fridmarr, Worldie, PsiVen, Sabindeus, Aergis, laterna
I got a brand new Monitor this weekend! YAY!!!
I got the 23" Samsung LED 550 series. It's frickin sweet.
I had no clue how much nicer the picture was compared to me 4 year old flatscreen HP.
Link if you want to see more.
"Warning: AA posts may cause severe urges to buy or rent games you may not have been interested in, known about or would normally consider playing. If you experience sudden urges to purchase said games please consult your wallet, bank account or significant other to see if these games are right for you and your budget."
Posts: 630
Joined: Thu Dec 10, 2009 7:54 am
---
I got a 23" ACER LED Monitor last month, I absoluteeely love it.
- Awbade Level 85 Human
Paladin
- <Tsunami> Frostmourne -
Retired
.
- Aubade Level 88+ Blood Elf
Paladin
- BloodScalp - Casual
- Awbade Level 85+ Blood Elf
Death Knight
- BloodScalp - Casual
- Awbabe Level 85+ Undead
Mage
- BloodScalp - Casual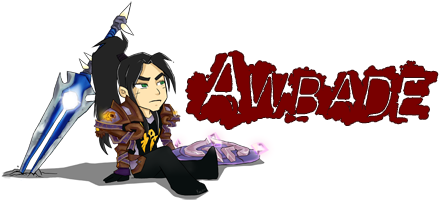 Moderator
Posts: 4042
Joined: Sun Jan 18, 2009 12:51 am
Location: Tacoma, WA
---
---
Who is online
Users browsing this forum: No registered users and 1 guest