Moderators: Fridmarr, Worldie, Aergis
Last night I did the normal daily. I have only recently dinged 70 - armoury link here for gear inspection -
http://www.wowarmory.com/character-sheet.xml?r=Aman%27Thul&n=Laeda
The first boss and 2 rooms were complete cake, No CC needed, easy as pie. in fact I could easily run out of mana on trash. Am I overgeared for normal instances already?
Clearing the room where Blackheart is was easy also, and we did no trouble. We had me tanking (pally), marks hunter, BM hunter, Fire Mage, and Shammy healer.
Blackheart however wiped us 5 times.
I never ever remember the fight being this hard on my rogue. The only thing I can think of is that its not suited to pallytanking at all as blackheart wastes our mana while we are all mind controlled.
That coupled with the fact the mage would drop in a second during MC, as would the marks hunter (fresh 70 also).
I had no mana, and no threat on him, so DPS kept getting bashed.
I could pretty much keep aggro before the first MC and if I still had mana I could get enough threat to last till the second.
He couldnt kill me very easily however and the fights would last 10 or so minutes easily, with dps being able to run back in a few times to resume dps. Thats 9 or 10 MC's.
We got him down to 1% at one stage then fully wiped.
Does anyone have any tips for tanking him? I must admit I came to the fight with only 1 mana pot, which was quickly used.
Do I need to spend gold on stocking up on mana pots for this fight? Or is it the dps's issue.
I tried several methods (dps nuke, dps stop until i regain aggro, healer heal everyone but me, bubbling healer before MC etc etc) and we just couldn't get him.
I have killed him before while tanking him, but I had epic geared DPSers.
Argh, sorry for the broken confusing post, Im just frustrated as hell. I wish I could have had rage not mana for that fight!!
Does anyone have any advice? Thanks!
See my blog -
http://sealofrogueshness.blogspot.com
Posts: 182
Joined: Tue Nov 06, 2007 1:32 pm
Location: New Zealand
---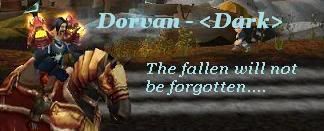 WHAT WOULD BEST DESCRIBE YOUR PERSONALITY?
Moonlight Sonata Techno Remix
Scriggle - 85 Fire Mage
Fizzmore - 81 Mut Rogue
Adorania - 80 Disc Priest
Maintankadonor
Posts: 8462
Joined: Wed Apr 04, 2007 3:28 pm
---
---
Who is online
Users browsing this forum: No registered users and 0 guests