Moderators: Fridmarr, Worldie, Aergis, Aubade
Looks like Sony is making another one of their MMOs free to play...this time being Everquest.
http://massively.joystiq.com/2012/01/30 ... e-to-play/
At first I was excited...until I looked at the chart and the limitations on free characters. Even the silver membership limitations are quite extreme too
Posts: 86
Joined: Mon Oct 26, 2009 3:12 pm
---
It's a bit ironic that EQ2 was f2p before EQ1. I didn't know EQ1 was even still running. I wonder how many subscribers they had left. If I could install the client and log into one of my old chars, I guess I might take a look but it'd probably just be for nostalgia.
Posts: 149
Joined: Mon Jun 30, 2008 9:26 am
---
A suprisingly large amount of people still play EQ1 from what I understand.

I was at a computer repair shop down in seattle last week actually, and one of the guys there was talking about EQ so I decided to see what was up with it, started talking to him etc etc. He said there's still about 10-20 high-end guilds that do raiding/progression even still, with new Xpacs coming out pretty often. The casual community is pretty low, but for a 13 year old game, it's doing really well.
- Awbade Level 85 Human
Paladin
- <Tsunami> Frostmourne -
Retired
.
- Aubade Level 88+ Blood Elf
Paladin
- BloodScalp - Casual
- Awbade Level 85+ Blood Elf
Death Knight
- BloodScalp - Casual
- Awbabe Level 85+ Undead
Mage
- BloodScalp - Casual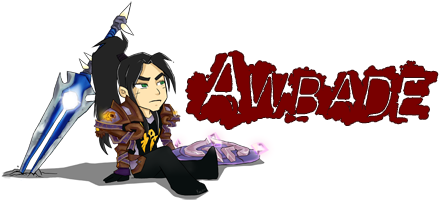 Moderator
Posts: 4042
Joined: Sun Jan 18, 2009 12:51 am
Location: Tacoma, WA
---
Yep, there are a handful of high end guilds, but to be honest there is only one real high end guild that clears content relatively quickly. Every other raiding guild is a good month behind them last I looked at progress.
However, I don't believe this F2P model will work for EQ1. The limitations are too extreme, even at the silver membership level. It will drive the people playing for free away real fast when they get one shotted by every trash mob after trying to grind in the end zones. You can't be effective in any role with those kind of AA restrictions, not even at the casual grouping level when you hit the cap unless you just subscribe monthly with gold
Posts: 86
Joined: Mon Oct 26, 2009 3:12 pm
---
Yeah I saw one current player comment on her blog that she had around 10k AAs and that was about average for her guild. I think when I stopped playing I was around level 72 (cap was 75 then) with 300 AA. Much much too far behind to ever hope to catchup. Its not really a solo-friendly game either. I guess they added mercs but I read they only get you so far.
Posts: 149
Joined: Mon Jun 30, 2008 9:26 am
---
So I installed the client and logged into my old characters. The first thing to do was to track down a parcel NPC because you only get 6 inventory (bag) slots instead of 8 and anything in those last two slots get mailed to your char (also the shared bank seemed to get mailed to whichever was the first char you log into).

My main was pretty gimped. Almost all his gear was Planes of Power raid gear and it looked like raid gear got flagged as "prestige" at some point and silver doesn't let you use it. I heard trouble people had with prestige augments, but as near as I could tell it was just that his gear was raid level.
Posts: 149
Joined: Mon Jun 30, 2008 9:26 am
---
Wow that sucks, I remember the inventory slots were like 10 or 12. So it looks like you'd never be able to raid or even tackle the latest group content with a non-gold membership. The group gear of the current expansion is about on par with the previous expansions top raid tier gear from the earlier bosses of the last zone. I honestly don't expect anyone who is playing on free/silver to remain at that subscription level if they ever reach 95 and expect to continue playing once there. I wonder if it's even possible to reach 95 with the 250/1000AA (unless you're a mage or necro) cap as those kind of AA numbers put you on the scale as completely useless to severely gimped. My shaman and necro have maybe 2500 AA each and I felt back then my necro was still kind of weak as it was missing maybe 1500 AA to max out the dps stuff. The shaman could heal the group content fine, but I had the previous expansions raid gear mostly.
Posts: 86
Joined: Mon Oct 26, 2009 3:12 pm
---
---
Who is online
Users browsing this forum: No registered users and 1 guest