Moderators: Aergis, Invisusira
So I've spent the last 8 years in the world of high finance after obtaining my masters degree. I've reached the point where I have become dissatisfied with my career and would like to get into a career that suits my needs and wants better.
I've taken some self assessments, talked with life coaches, etc. and I keep coming back to IT related fields (systems engineering, software development, IT security, etc). I've since talked to professionals in these areas and talked about their daily jobs, likes/dislikes, growth and it turns out I still am quite interested in these areas.
So now the hard part: Action!!?
How do I go about making this change?
Read every book on systems/code/software out there to developm some kind of working codified knowledge of these areas?
Do I need to get a BS in computer sciences/IT? Certifications? Online Programs?
Go for an MBA in IT management instead?
Hop on a plane to San Francsico and start knocking on doors to get an interview?
Develop an idea from scratch and start to show it to the world?
Combination of the above?
I'm asking this board since I know there are number of people that are in IT related fields and I'm sure there are others who have made career changes of their own.
I know I'll need to invest in myself to gain a certain amount of knowledge about code, systems, and software, etc. but I believe that my aptitude for this is high given that I've been able to master Excel and it's countless functions, macros, etc during my days in investment banking/finance. I also was able to take a course in Fortran 90/95 (I don't think this is even used anymore >.<) during my college years and was selected to be the TA the next year given my ability which actual computer science majors had applied for.
So, what do you think I should do? I'm willing to listen, ready to make the change, and am eager to get started.
Posts: 728
Joined: Tue Apr 26, 2011 8:04 am
---
Go back to school.
- Awbade Level 85 Human
Paladin
- <Tsunami> Frostmourne -
Retired
.
Deliriously wrote:I prefer the, "Lonely Hand Approach" (trademark pending)
Moderator
Posts: 4877
Joined: Sun Jan 18, 2009 12:51 am
Location: Tacoma, WA
---
That doesn't really help since I've already asked what kind of school.

Associates, Bachelors, Masters?
What accrediations should I be worried about getting?
Are there well respected online school programs that are well received in the IT sector?
Areas of study that I should avoid/embrace?
Last edited by
Cogglamp
on Thu Oct 06, 2011 1:49 pm, edited 1 time in total.
Posts: 728
Joined: Tue Apr 26, 2011 8:04 am
---
One way is to go back to school, but TBH, if you have a degree and some working knowledge, you may find a fit without doing that. A master's degree in another field may set off alarms for one manager but be an asset for another. I tend to hesitate defaulting to more school in the IT industry, because it is impossible to learn everything about computers for the next 20 years, the best you can do is prepare yourself with good critical thinking and problem solving skills.

First, decide how you want to start, do you want to do an entry level helpdesk job, or do you want to start at a higher pay grade? You didn't say what your degree was in, but some of the directors in my company have MBAs without any particular IT specialty. What they do have in addition to their MBA is a very good working knowledge of our systems as they apply to our company.

Second, decide on a speciality. Only the helpdesk knows 'everything' about an IT department. If you are going to be a network administrator, studying SQL scripts won't help you much, and likewise if you are going to be a programmer, client side support issues won't really be in your scope. Some departments will require more school, and some will require on call shifts, just as the nature of the job, so those are some things to consider.

Edit: The specialization that you choose may dictate what kind of schooling you will want to do.
Maintankadonor
Posts: 1306
Joined: Fri Oct 17, 2008 8:00 am
---
First of all, you might take a look at this thread, which deals with a somewhat similar situation:
Questions for anyone about starting a computer tech career
Beyond that...certainly you will need to go back to school, but you'll also need to narrow down what you'd like to do a bit more before anyone can really get to specific about what kind of schooling you'll need. Broadly speaking, two of the most common fields would be software engineering/computer science and information technology.
SE/CS is focused on the writing and production of code and software systems. Although you can get started with less, I would strongly recommend earning a Bachelor's or Master's in Software Engineering or Computer Science if you go this route.
IT on the other hand is more concerned with the use and maintenance of information systems...everything from database management to systems administration to network management to help-desk support. If you're going into IT, I would recommend a 2-year degree in IT or networking, along with certifications matching whatever specific field you're interested in.
In figuring out what you'd like to pursue, I have a couple of recommendations. Talk to people you know in those industries to get a feel for their jobs...what they do on a day-to-day basis, the main challenges, the hours, the pay, the lifestyle, etc. Where you don't know people directly in an industry, try to connect through friends or even cold-call (or email, most likely) people to see if you can get together for a chat. Most people like to talk about themselves, and are happy share their thoughts with someone considering a career in their field.
Beyond that, you might also try taking a computing careers survey course...this is usually a 1-2 unit course offered at many community colleges (perhaps some 4 year schools as well), that is designed to give you an overview of various computing careers in order to help you better figure out what would be a good match for you. A little investment in discovering what path you want to pursue up front can save you a lot of time and money down the road.
Anyway, those are the thoughts off the top of my head, I hope some of it is helpful. I'm used to dealing with these kinds of topics from my students, so feel free to ask follow up questions.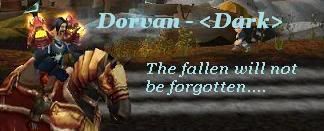 WHAT WOULD BEST DESCRIBE YOUR PERSONALITY?
Moonlight Sonata Techno Remix
Scriggle - 85 Fire Mage
Fizzmore - 81 Mut Rogue
Adorania - 80 Disc Priest
Maintankadonor
Posts: 8462
Joined: Wed Apr 04, 2007 3:28 pm
---
Beyond that, you might also try taking a computing careers survey course...this is usually a 1-2 unit course offered at many community colleges (perhaps some 4 year schools as well), that is designed to give you an overview of various computing careers in order to help you better figure out what would be a good match for you.
ORLY? That's awesome and sounds like something I myself need to look into...
Maintankadonor
Posts: 4009
Joined: Tue May 18, 2010 5:47 am
Location: JBPH-Hickam, Hawaii
---
Dovie'andi se tovya sagain -
It's time to roll the dice
Maintankadonor
Posts: 647
Joined: Tue Sep 11, 2007 7:27 am
---
I've been lucky enough to change 'careers' a number of times without having to start over or start from scratch. What worked for me was to always do the 'change' at the same firm as my previous responsibility. People who already know / trust you are going to be much more willing to take a chance on you than a new employer. So, talk with your manager and see if he will refer you to the IT area or wherever you're interested in. BTW, if you're actually in ibanking, be prepared for the reality that IT pays A LOT less than finance...

EDIT: if you do need to change employers, then I'd suggest going back to school as well. It provides a fresh start and would help with recruiting, etc
Maintankadonor
Posts: 33
Joined: Mon Dec 20, 2010 1:52 pm
---
The switch from IT to finance shouldn't be too difficult to pull off. I have also been furiously at the jerb hunt in the finance industry and over the past few months the majority of employers that have called me back for interviews have been interested in filling data management rolls with emphasis on being able to translate technical babel to layperson business speak. All of the major banks should be pretty hungry for such a person as yourself with so many years on the business side of the equation and looking to cross over. Hell, Capital One brings in crops of 15 people at a crack to do that sort of thing.
The only issue I can forsee (and take this as you like it from a recent grad w/ 6 years previous employment) is that your 8 year tenure in another industry might be a reasonable high hurdle for potential employers to get over. But as mentioned above, if you can get an in with your current employer, totally exhaust that path first.
Good luck on the switch!
EDIT:
Name's Panda, G. D. Panda.
Posts: 342
Joined: Sun May 02, 2010 8:13 am
Location: Villa Park, IL
---
Resisting urge to make FInal Fantasy Tactics joke
Posts: 6615
Joined: Thu Jun 14, 2007 8:03 pm
---
Heil wrote:EDIT:
I just had to do it, lol...

Posts: 1911
Joined: Sun Sep 23, 2007 1:08 pm
---
---
Who is online
Users browsing this forum: No registered users and 1 guest