Moderators: Aergis, Invisusira
I had a big debate/argument with a friend about things like this the other week... There is no black and white about it.

Calmly talk to the guy about it in private, tell him that it bothers you. If he still continues to do it, you are still bothered by it, and no one else minds that he is doing it and that it is bothering you, then it might not be the place for you.
Last edited by
mew
on Mon Apr 04, 2011 7:25 pm, edited 1 time in total.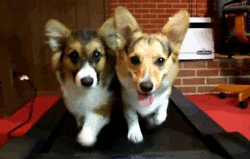 Posts: 1903
Joined: Sat Sep 27, 2008 5:42 pm
Location: US
---
Personally I feel maturity has nothing to do with the jokes that are made or the humor. Maturity comes in when you need to deal with an issue if people can recognize it bothers you and make an effort not to do it anymore then that is a sign of maturity. Different groups have different
comfort
zones and a new person can always change that dynamic.
To use an example we had a member who had posted a picture of his sister, she was admittedly attractive, people cracked jokes about it. He felt it went to far came to me and I squashed it, it all came down to communication and making sure we brought things back into the right comfort zone. I say all that to say if it is a big deal talk to first your friend since the relationship seems to be an important factor and then the guild leader/officer if you decide to stay in the guild.
Posts: 7123
Joined: Mon Apr 23, 2007 12:36 am
---
hy,
From what i can understand from your text, you want just to chill out on WOW, not quit but go thru a different pace (not so HC).
Would you like to just chill out with him? run some 5men, lvl alts together? do PvP?
So do it.

My advice is also to raise this with your RL. If you would like to keep playing with your friend, just organise it.
If you don't want to raise some issue with the guild, say that you have some IRL issues, the guild raids at monday? So your issues prevents you to raid on monday... but you can play on tuesday (no raid night) and you can have fun with your friend.

P.S. See first if your friend want to play with you or want's to raid with you.
P.P.S. Are sure of what you want? My irl friend always complains that we should raid less and do old stuff more, but as soon as the raid ends/doesn't start, he logs off.
An open mind is like a fortress with its gates unbarred and unguarded.
Posts: 384
Joined: Fri Jun 11, 2010 5:40 am
---
---
Who is online
Users browsing this forum: No registered users and 1 guest