Moderators: Aergis, Invisusira
Koatanga wrote:I logged in during my evening, which is 3 hours behind Portland time (and a day ahead, but let's not split hairs), so it would have been around 11-12 at night. The camera has IR as well so you can see them at all hours. Toys were active.
Not sure what was up in your case, but my wife tried to mess around with this yesterday evening (7pm Pacific maybe?) and she received the message that the controls were disabled because it was off-hours.
Maintankadonor
Posts: 511
Joined: Fri Jul 18, 2008 9:14 am
Location: Wiping your raids
---
So I guess they must still be working on it or having some kind of problem with their system since what Aubade posted means that they don't intend for people to still be able to use the toys that late.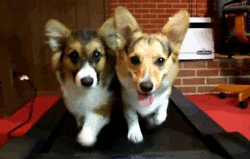 Posts: 1903
Joined: Sat Sep 27, 2008 5:42 pm
Location: US
---
I would also doubt that they keep the same cats in there all the time. I'd imagine they rotate them in and out of that room.

Posts: 1911
Joined: Sun Sep 23, 2007 1:08 pm
---
---
Who is online
Users browsing this forum: No registered users and 1 guest