Moderators: Aergis, Invisusira
Here's another fine product from the land of the Rising Sun:
Morinaga Pancake Drink
.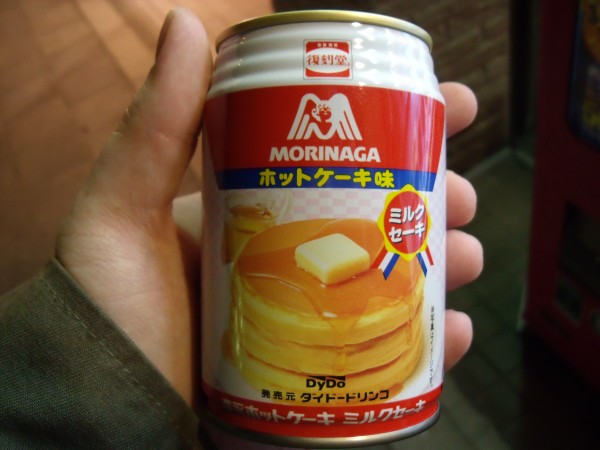 Posts: 1833
Joined: Fri Dec 14, 2007 11:57 am
Location: Los Angeles
---
ooo i wanna try that!
Brekkie
:Tanks are like shitty DPS. And healers are like REALLY distracted DPS
Amirya
:Why yes, your penis is longer than his because you hit 30k dps in the first 10 seconds. But guess what? That raid boss has a dick bigger than your ego.
Flex
:I don't make mistakes. I execute carefully planned strategic group wipes.
Levie
:(in /g) It's weird, I have a collar and I dont know where I got it from, Worgen are kinky!
Levie
:Drunk Lev goes and does what he pleases just to annoy sober Lev.
Sagara
:You see, you need to *spread* the bun before you insert the hot dog.
Posts: 7423
Joined: Mon Sep 07, 2009 12:04 pm
Location: Searching for myself. If i get back before I return, please have me stop and wait for myself.
---
Holy dick, so many levels of want.
Posts: 254
Joined: Thu Feb 12, 2009 5:43 pm
---
Good googly moogly, I must have this!
Playing very casually....for now.
Posts: 464
Joined: Wed Aug 19, 2009 4:43 am
Location: Lackland AFB
---
Thinking about drinking that makes me want to vomit a little.

I want to try it anyway.
Posts: 379
Joined: Sun Dec 07, 2008 1:49 pm
---
Moderator
Posts: 9021
Joined: Sat Oct 06, 2007 6:23 pm
Location: alt-tabbed
---
Gorlando wrote:Thinking about drinking that makes me want to vomit a little.

I want to try it anyway.
This
Posts: 6615
Joined: Thu Jun 14, 2007 8:03 pm
---
After a few moments of really trying to imagine what that must taste like, I became notably nauseous.
Thanks.
Posts: 440
Joined: Wed Jun 06, 2007 8:56 am
---
I'm not sure whether the drink itself or a few people responding "Want!" disturb me more.

Posts: 1597
Joined: Fri Jun 26, 2009 2:19 pm
---
Would need this for lunch if you had that for breakfast -

Maintankadonor
Posts: 779
Joined: Fri Jul 31, 2009 7:57 am
---
I don't trust pancakes that I haven't cooked myself.
If you are not the flame, you're the fuel.
Posts: 3408
Joined: Tue Jul 17, 2007 2:52 am
---
---
Who is online
Users browsing this forum: Google [Bot] and 1 guest