Moderators: Fridmarr, Worldie, Aergis, Sabindeus, majiben, lythac, Digren
I've searched for previous topics like this but I still feel torn between the two. Is there a clear cut winner? Full out SSOE> The Tier4? Help me out here. =/
Posts: 53
Joined: Tue Oct 09, 2007 10:55 am
---
Tier 4 is the clear cut winner. Assuming 3x SSoE in the EG and 18stam/ 4def/6 stam in T4, it's:

17 stam
1 defense

vs.

49 armor
28 dodge
24 int
27 +dam

even on straight tanking stats I prefer the T4 helm. As nice as stam is, 17 stam vs. 27 dodge rating isn't a good tradeoff when you compare to other gear slots (e.g. trinkets)...the +dam puts it it even further ahead.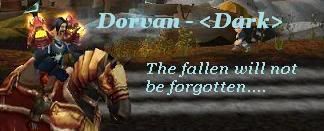 WHAT WOULD BEST DESCRIBE YOUR PERSONALITY?
Moonlight Sonata Techno Remix
Scriggle - 85 Fire Mage
Fizzmore - 81 Mut Rogue
Adorania - 80 Disc Priest
Maintankadonor
Posts: 8462
Joined: Wed Apr 04, 2007 3:28 pm
---
---
Yes, go with T4. Don't forget, you are a paladin, not a warrior. Some of the kara itemization purposefully puts you at lower HP due to developer design (pre expertise buff patch).
Posts: 716
Joined: Mon Aug 27, 2007 8:26 am
Location: Nail Salon
---
---
---
---
---
Return to Gear Discussions and Advice
Who is online
Users browsing this forum: Yahoo [Bot] and 1 guest