Moderators: Fridmarr, Worldie, Aergis, Baelor
Majiben wrote:Also look at how the effort to find the answer yourself on their forum is a hundred fold the effort it takes to ask and have it answered by another.
Saying it for the third time: It being easier for the person with a question to just ask and make it someone else's problem to answer is not acceptable justification. You're still making your problem someone else's problem. The someone else in this case is perfectly content to tell you to go away, and will.
If you find the search inadequate (yes I've been boned by not being able to search for "hit" and "pet" and "cat") enough, then
DO:
- make suggestions to the moderators on improvements
- keep up to date on the threads so you don't need to search
DO NOT:
- post a question generic enough to have been asked already because it's easier to do so
edit: we can continue this in PMs I guess, although splitting off into a different thread might be nicer (it's a useful discussion I think)
Posts: 5432
Joined: Fri Aug 31, 2007 2:31 pm
---
fafhrd wrote:we can continue this in PMs I guess
Yes, do this please.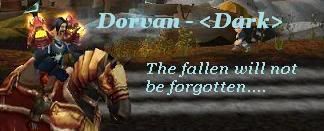 WHAT WOULD BEST DESCRIBE YOUR PERSONALITY?
Moonlight Sonata Techno Remix
Scriggle - 85 Fire Mage
Fizzmore - 81 Mut Rogue
Adorania - 80 Disc Priest
Maintankadonor
Posts: 8462
Joined: Wed Apr 04, 2007 3:28 pm
---
In respects to rawr, dps and raids it's all variables.

I beleive that by default rawr assumes your doing a 25man raid, have absolutly all the buffs you can have as a melee which most of the time is untrue unless the same perfect setup shows up in your guilds raid all the time and mostlikely that you have a 100% precense on the boss. Depends if you are forgetting to flask & eat as well....

At the moment I can do 4,5,6Kish DPS depending on the fight.
Prioritizing abilities that do more dmg is key and also install a mod call cctimers (I think..) it puts regresive numbers on your cast buttons so you can see exactly when an ability is comming of cooldown.

(Last night I quickly checked what my AP was with most of my stuff procced trinkets and such and it was around 7KAP of course this is just a temp thing.)
Posts: 107
Joined: Mon Jun 16, 2008 10:10 am
---
---
Return to Off-specs & Other Classes
Who is online
Users browsing this forum: No registered users and 1 guest