Moderators: Fridmarr, Worldie, Aergis, lythac
First off let me say what a valuable resource this site has been for me. Thanks to everyone who's posted talent builds and guide's it's really helped for someone new to the class and tanking!
I'm only level 51, but I'm working my way towards the 0/53/18 build, and really enjoy PvP with this spec. When I actually reach 80 I'd like to change a few talents and I'm wondering what some of you think would be the best talents to swap out.
- Swap out 3/3 Crusade for 2/2 PoJ and 1/3 Crusade
- Swap out 3/3 Crusade for 2/2 PoJ and 1/3 SoB
I was also thinking about taking a point in Improved BoM, but I usually use BoS for the extra damage reduction rendering that choice moot. I've only started PvP in my 40s and usually run as the FC, defend nodes in AB, or drink swiftness potions and charge straight into hordes of enemy players to keep them occupied while my team regroups. It usually takes 5-6 people to drop me
Which of the above would you choose? Or can you recommend something else? Making this change isn't going to effect end game tanking that much will it? Loosing 3% damage doesn't sound like a lot to me but I wouldn't want to do it if it messes up TPS. I'm looking to increase my run speed so I can evade more enemy attacks, run flags faster, and generally cause a mess
Thanks in advance!
[edit] I probably should have mentioned that I'm planning on dual-speccing as Holy so our guild has a high level healer, so Retribution builds are out for the time being. [/edit]
Posts: 62
Joined: Thu May 28, 2009 8:07 am
Location: Kanadakuk
---
As far as end-game tanking goes, you're better off keeping 3/3 Crusade and moving 2 points from Conviction into PoJ, because each point of Crusade is a bigger threat boost than each point of Conviction.
Detailed analysis here
, and in a few other older threads in this forum.
Similarly for
Sanctity of Battle
.
On the other hand, I'm not sure what would be better for PvP. More baseline damage is nice, but so is burst in the form of crit. I would guess it depends on how much resilience you expect your foes to have - if you're not likely to be critting anyway, beefing up your non-crit damage will likely help more.
And keep in mind that this is advice coming from someone who's never seriously PvPed as prot, outside of world PvP and Wintergrasp.
Moderator
Posts: 8063
Joined: Thu Jul 31, 2008 3:06 pm
Location: Harrisburg, PA
---
Makes sense, thanks for the reply!
Posts: 62
Joined: Thu May 28, 2009 8:07 am
Location: Kanadakuk
---
Posts: 596
Joined: Tue Aug 28, 2007 7:19 am
---
Posts: 103
Joined: Tue Nov 25, 2008 8:17 am
---
DeadMiliken, no Imp Devo? No Toughness?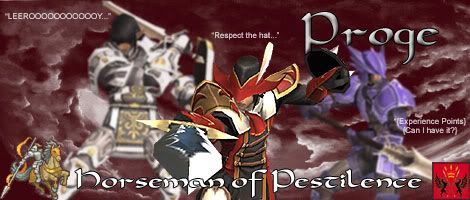 Posts: 27
Joined: Mon Aug 04, 2008 6:56 pm
---
Maintankadonor
Posts: 30
Joined: Thu Nov 29, 2007 3:26 am
---
Instead of trying to pick one spec that I can MT and PvP with I decided it would be smarter to dual spec. I'm using the max TPS build for my main spec and this is an OT / PvP build:
http://eu.wowarmory.com/talent-calc.xml ... 0000000000
Is Benediction worth it? My gut instinct was yes, but I thought I read a breakdown on here somewhere that said you regen enough mana with BoS making it not as attractive. I could probably drop some of mitigation stats but I figured they'd help BoS.
I don't have SA, about the only time people heal me is when I'm running flags. It would probably be quite useful in AV though.
Posts: 62
Joined: Thu May 28, 2009 8:07 am
Location: Kanadakuk
---
There's also this thread that has been going for a bit. It's pretty good and by god prot pvp is fun. I'm usually at the top or so in Warsong Gulch and Arena is really fun. We just started the other day and I have crap for experience in pvp but we're getting better. The other paladin joked that we get much more experience from a match because we make them last twice a long. He's prot spec with holy gear on since that is his main spec. I'm trying to find some actual tanks to do the arena with, maybe some 3v3.
http://maintankadin.failsafedesign.com/viewtopic.php?f=29&t=21978
Maintankadonor
Posts: 206
Joined: Tue Jan 15, 2008 4:19 am
---
---
Return to Basic Training & Talents
Who is online
Users browsing this forum: No registered users and 1 guest