Moderators: Fridmarr, Worldie, Aergis, lythac
Arizara wrote:though i think the horse died from the beating a couple of posts ago
Amirya wrote:some bizarre lovechild of Hawking, Einstein, and Theck
Moderator
Posts: 6999
Joined: Fri Aug 22, 2008 4:37 pm
Location: Retired
---
Majiben wrote:

Arizara wrote:though i think the horse died from the beating a couple of posts ago
Posts: 72
Joined: Sun Nov 25, 2007 9:31 am
---
I'll say.

I was iffy to drop to 1/2 SA but it's not nearly as bad as I'd thought it would be. I still would like to bring up one point, though - if it's just judgements that gives the debuff and I'm multi-tanking the debuff still won't be applied to every target until I judge them invidivually, no? I'd rather have TC for the AoE effect but that's only applicable if he's nearby already.

(How is it wasting his rage if he should be already doing it?)
Posts: 4
Joined: Sat May 23, 2009 3:26 am
---
Fastous wrote:I'll say.

I was iffy to drop to 1/2 SA but it's not nearly as bad as I'd thought it would be. I still would like to bring up one point, though - if it's just judgements that gives the debuff and I'm multi-tanking the debuff still won't be applied to every target until I judge them invidivually, no? I'd rather have TC for the AoE effect but that's only applicable if he's nearby already.

(How is it wasting his rage if he should be already doing it?)
Let the beating continue.
We're saying, in a scenario where there's one boss and you're tanking the boss, chances are your warrior(s) are either busy DPSing or offtanking adds in the encounter.
You can provide the debuff to your target. You don't want to have to rely 1) a warrior not specced to TC or 2) a warrior OT to do the work for you, especially if he's doing something else. It's a matter of self-sufficiency, not a matter of "oh, he's already doing it on the same target". If your OT is already TC the boss, he might as well be DPSing in a different spec, not TCing to compensate for your lack of melee speed reduction.
Posts: 72
Joined: Sun Nov 25, 2007 9:31 am
---
Fastous wrote:I was iffy to drop to 1/2 SA but it's not nearly as bad as I'd thought it would be. I still would like to bring up one point, though - if it's just judgements that gives the debuff and I'm multi-tanking the debuff still won't be applied to every target until I judge them invidivually, no? I'd rather have TC for the AoE effect but that's only applicable if he's nearby already.
Yes, JotJ is inferior to TClap for AoE tanking. However, add tanks generally are not standing right on top of the MT anyway....so either your warrior isn't available to TClap your mobs, or you've got 2 tanks assigned to tank the same AoE adds, which is simply a waste (if you *really* need TClap on all adds for some reason, the Warrior should be tanking it instead).
Undeniably, there are a few fights where two tanks are constantly on the same target. However, it's far more common that if you need multiple tanks they're not tanking the same target and they're not standing in the same place. Hence, JotJ is mandatory, and any build that doesn't take is not up to par for what is expected of a raid tank.
(How is it wasting his rage if he should be already doing it?)
If a Warrior and a Paladin are on the same target, only one needs to apply a speed debuff. The Paladin gives up nothing to do so (since judgment is part of their optimal threat rotation), the Warrior gives up threat that could be put to better use on higher threat moves. Therefore, it's optimal for the Warrior not to TClap and the Paladin to just apply it automatically, rather than have the warrior apply it when the paladin will be doing so regardless.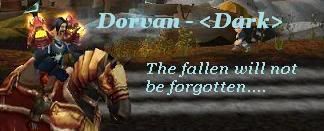 WHAT WOULD BEST DESCRIBE YOUR PERSONALITY?
Moonlight Sonata Techno Remix
Scriggle - 85 Fire Mage
Fizzmore - 81 Mut Rogue
Adorania - 80 Disc Priest
Maintankadonor
Posts: 8462
Joined: Wed Apr 04, 2007 3:28 pm
---
I don't know how your raids work, but in my raids the tanks are not often on the same target. Usually one tanks adds while another beats on the boss. So yes, JotJ is important.

It's also a matter of philosophy. Tanks get the job done; they don't wait around for someone to do it for them, or let a job go undone if they can have a say in the matter.

You know the old saying "if you want something done right, do it yourself"? If a warrior wants to TC, then fine, but I'm not going to rely on him to do the job when I can do it myself.
Posts: 2047
Joined: Mon Nov 17, 2008 12:46 pm
---
Fastous wrote:Edit: Yes there actually is a need to build my threat up, my DPS is getting to the point where my threat needs to be the best it can be. (We have a mage and a boomkin pulling over 10k DPS on fights like General without even trying.)
First of all, "fights like general" higly contribute to caster dps unless they run out of mana, this meaning ANY caster can pull insane amounts of DPS. On more mobile fights or fights like Ignis, where there is some kind of environmental damage, aoe etc. no DPS can sustain his/her high dps throughout the whole fight, thus giving you a chance o actually stay ahead.
My second point is, any DPS(almost any) have ways to RESET their aggro against a boss. Fx if it is a mage, then he can use invisibility on lets say 300k aggro and will NEVER in this fight be able to overaggro again. Ask your DPS if they are using these "useless" in terms of staying n1 on Recount abilities. Otherwise ( Arms warriors, warlocks... salvation ftw)
And third, i aggree with the rest, your build cannot be considered viable without JotJ. You simply cant rely on anyone else to be applying this.
http://eu.wowarmory.com/character-sheet.xml?r=Draenor&n=Vedge
Posts: 29
Joined: Sun May 17, 2009 6:50 am
---
---
Return to Basic Training & Talents
Who is online
Users browsing this forum: No registered users and 1 guest