Moderators: Fridmarr, Worldie, Aergis, lythac
i know that the slowing effects of JoJ will help us stay alive longer (b/c the mob is hitting us slower) but i chose this talent so our arcane mages so they dont have to spec into Slow. This not only frees up a talent for them but also allows them to not mess up their spell rotation. This will help mages out a lot since we have a judgment up 100% of the time.
our talent in question is JoJ does it count as a slowing effect for ToW
JoJ= Reduces the cooldown of your Hammer of Justice by 10 sec, increases the duration of your Seal of Justice effect by 0.5 sec and your Judgement spells also
reduce the melee attack speed of the target by 10%.
mage's ToW= Your Frostbolt, Fireball, Frostfire Bolt, Arcane Missiles, Arcane Blast, and Arcane Barrage abilities deal 12% more damage to snared or
slowed targets
.
Posts: 44
Joined: Sun Apr 05, 2009 10:30 am
---
Yes, JotJ counts as a slow for the purpose of Torment the Weak (as do Thunderclap, Infected Wounds, and Icy Touch). Thus, JotJ is important not only for the primary purpose of keeping yourself alive, but also because without it you're seriously nerfing your arcane and especially fire mages' damage.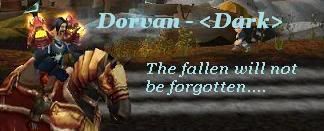 WHAT WOULD BEST DESCRIBE YOUR PERSONALITY?
Moonlight Sonata Techno Remix
Scriggle - 85 Fire Mage
Fizzmore - 81 Mut Rogue
Adorania - 80 Disc Priest
Maintankadonor
Posts: 8462
Joined: Wed Apr 04, 2007 3:28 pm
---
sweet this was what i thought but never read any back up for it... i always saw things like you need it to stay alive and such but this will help out the mages so they dont need to waste a talent and a CD on casting "slow"
Posts: 44
Joined: Sun Apr 05, 2009 10:30 am
---
---
Return to Basic Training & Talents
Who is online
Users browsing this forum: No registered users and 1 guest