Moderators: Fridmarr, Worldie, Aergis, lythac
Has anyone done any theorycrafting/work on how much TPS/DPS Touched by the Light (30% stam -> SP) actually provides these days, and what you would be losing if you drop points in it?
Turn In, an NPC interaction automator
-
http://wow.curse.com/downloads/wow-addo ... rn-in.aspx
Moderator
Posts: 10496
Joined: Mon May 14, 2007 9:24 am
---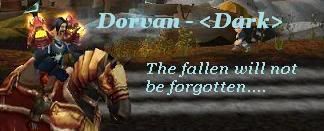 WHAT WOULD BEST DESCRIBE YOUR PERSONALITY?
Moonlight Sonata Techno Remix
Scriggle - 85 Fire Mage
Fizzmore - 81 Mut Rogue
Adorania - 80 Disc Priest
Maintankadonor
Posts: 8462
Joined: Wed Apr 04, 2007 3:28 pm
---
You rang?
Theck wrote:TLDR Summary:

To maximize threat, fill these talents in the following order:

1HWS > TbtL > Crusade > Conviction > SotP > Reckoning

. If you're fighting Crusade-friendly mobs only, you can prioritize Crusade above TbtL.
<edit> Bah, my feeble attempt at witticism (and quoting) cost me precious minutes!
Moderator
Posts: 8062
Joined: Thu Jul 31, 2008 3:06 pm
Location: Harrisburg, PA
---
theck, have my babies
Turn In, an NPC interaction automator
-
http://wow.curse.com/downloads/wow-addo ... rn-in.aspx
Moderator
Posts: 10496
Joined: Mon May 14, 2007 9:24 am
---
---
Return to Basic Training & Talents
Who is online
Users browsing this forum: No registered users and 1 guest