Moderators: Fridmarr, Worldie, Aergis, lythac
How is nobody talking about this talent? 3% crit isn't as good as 3% dmg from Crusade when factoring in non-crittable dmg, but 15% extra damage on exorcism might push it over the edge, I think.
<3
Posts: 275
Joined: Sun Mar 04, 2007 11:04 am
---
That math has been done....Crusade wins. See theck's thread for details.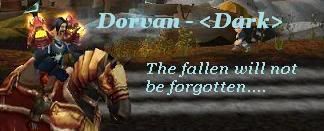 WHAT WOULD BEST DESCRIBE YOUR PERSONALITY?
Moonlight Sonata Techno Remix
Scriggle - 85 Fire Mage
Fizzmore - 81 Mut Rogue
Adorania - 80 Disc Priest
Maintankadonor
Posts: 8462
Joined: Wed Apr 04, 2007 3:28 pm
---
I saw lots of work on Conviction, Seals of the Pure and Crusader but couldn't find any math on Sanctity of Battle.


Am I looking in the wrong place? Theck's thread and links didnt have it
<3
Posts: 275
Joined: Sun Mar 04, 2007 11:04 am
---
Linky
. I just posted it today, hadn't updated the table of contents to include it yet.
Moderator
Posts: 8060
Joined: Thu Jul 31, 2008 3:06 pm
Location: Harrisburg, PA
---
---
Return to Basic Training & Talents
Who is online
Users browsing this forum: Google [Bot] and 1 guest