Moderators: Fridmarr, Worldie, Aergis, lythac
Panzerdin wrote:DG is like DSac, but doesn't require you to take damage, and absorbs twice as much. Why wouldn't you take it?
...but it's not anymore, I just said that 2 posts ago. DG is no longer going to be an independent ability, but a talent which modifies DSac and Sacred Shield.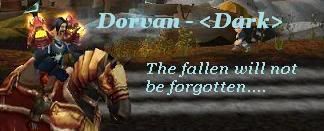 WHAT WOULD BEST DESCRIBE YOUR PERSONALITY?
Moonlight Sonata Techno Remix
Scriggle - 85 Fire Mage
Fizzmore - 81 Mut Rogue
Adorania - 80 Disc Priest
Maintankadonor
Posts: 8462
Joined: Wed Apr 04, 2007 3:28 pm
---
---
I'm fond of a 7/57/7 build right now, even if I havn't been playing around on the PTR's. I'm pretty confident that given the extra points to spend, I'd allocate them like this :
http://ptr.wowhead.com/?talent=sV0bZE0tAbuMuIIRGoxb
If I find that I'm getting stunned more than feared, then I would move two points into Stoicism, for a 5 / 59 / 7.
My 2 cents,
-flake,
Silvermoon server.
Posts: 14
Joined: Fri Feb 15, 2008 4:29 pm
---
Divine Guardian re-designed: Now increases the effectiveness of Divine Sacrifice by an additional 5/10% and increases the duration of Sacred Shield by 50/100% and the amount absorbed by 10/20%.
Because, as was just pointed out, Divine Guardian doesn't work like that anymore. Read before you comment, please.
At this point the two main schools of thought are probably going to boil down to whether you prefer a build with ILoH and maybe Aura Mastery, or a build with Crusade. It would also be possible to do a SotP build with PoJ, but I think the last I read up on it 3/3 Crusade and 3/5 Convictions beats that.
I personally spec Heart of the Crusader because 1) My guild doesn't have a Ret Pally. At all. 2) I don't buff anything but Kings and Sanctuary ever. 3) It's a better use of the 3 points to me than maxing Imp. Judgements or going 4/5 Bene. 4) All of the above.
Posts: 1681
Joined: Mon Feb 04, 2008 3:00 am
Location: Virginia
---
I'm kinda new to these fancy forums and all these fancy numbers but does this mean we'll be using. Devine Shield and Devine Sacrfice do avoid raid dmg? Can someone explain to me in what kind of situations Devine Sacrefice and Devine Guardian would be handy?
Posts: 2
Joined: Thu Mar 12, 2009 12:32 am
---
http://ptr.wowhead.com/?talent=sZq0tAbuMuIIRGoxsohbc
basicly the norm, you get all you need, you even got PoJ (since unholy dk's wont be bringing that anymore)
it brings utility with divine sac and imp divine sac (old DG), but if your not gonna use it, pick up divinity

Lore wrote:JEAPORDY: CREEPY BASEMENT EDITION
Posts: 1271
Joined: Wed May 14, 2008 3:22 pm
---
---
Return to Basic Training & Talents
Who is online
Users browsing this forum: No registered users and 1 guest