Moderators: Fridmarr, Worldie, Aergis, Sabindeus, majiben, lythac, Digren
Hi,

I really don't know what enchant I should use on my weapon as a tank. I actually hesitating between +STR, +AGI or mongoose

(Armory link included in sig).
Posts: 8
Joined: Wed Dec 17, 2008 9:18 am
---
if you can get it +20 strength, otherwise i'd go with agility. but when the new patch comes you'll want the +75 stam one that's being added.
Posts: 2322
Joined: Mon Sep 01, 2008 10:05 pm
Location: With Cats on Mars
---
---
The new potency is called greater potency or something like that. It's straight up attack power, pretty useless for anything but threat.

Be Awesome™ like me and get mongoose. Cookies included!
Maintankadonor
Posts: 3012
Joined: Fri May 02, 2008 6:25 am
Location: Oh hi
---
Daethiel wrote:Wouldnt a spell power enchant be better than agility?

Where is the WOTLK +str enchant to weapon?
Spell power is never a good enchant anymore. Basically, spell power = AP in terms of increasing threat and Attack Power is cheaper to enchant and gem as well as cheaper in terms of item budget.
Posts: 212
Joined: Fri May 16, 2008 11:05 am
---
Posts: 8
Joined: Wed Dec 17, 2008 9:18 am
---
---
---
The reduced disarm duration often times is not to be scoffed at, either. That said, I got +50 AP on my weapon
.
Ythalaine - Die Aldor EU
Posts: 525
Joined: Wed Nov 19, 2008 7:45 am
---
Taragor wrote:Sorry for the nub question but when does that new stam enchant come out? I assume next patch but when is that patch? and does anyone have link to mats needed?
I'm asking cuz I FINALLY Got my Red Sword of Courage tonight (yippie 6 times a charm!)
The mats for the enchant will be 12x Dream Shard
As with all patches, 3.0.8 will be released when it's ready. I feel pretty confident saying that'll be within a month, but beyond that who knows.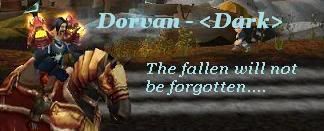 WHAT WOULD BEST DESCRIBE YOUR PERSONALITY?
Moonlight Sonata Techno Remix
Scriggle - 85 Fire Mage
Fizzmore - 81 Mut Rogue
Adorania - 80 Disc Priest
Maintankadonor
Posts: 8462
Joined: Wed Apr 04, 2007 3:28 pm
---
Posts: 323
Joined: Mon Mar 23, 2009 7:16 am
---
---
Return to Gear Discussions and Advice
Who is online
Users browsing this forum: Google [Bot], Yahoo [Bot] and 1 guest