Moderators: Fridmarr, Worldie, Aergis
---
---
And that's how the pros pad their post count
Time for food
Posts: 1458
Joined: Wed Feb 13, 2008 1:10 am
Location: In your Imagination
---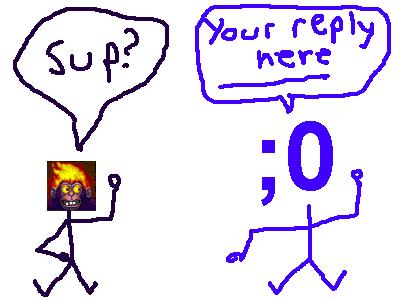 theckhd wrote:Fuck no, we've seen what you do to guilds. Just imagine what you could do to an entire country. Just visiting the US might be enough to make the southern states try to secede again.
halabar wrote:Noo.. you don't realize the problem. Worldie was to negative guild breaking energy like Bolvar is to the Scourge. If Worldie is removed, than someone must pick up that mantle, otherwise that negative guild breaking energy will run rampant, destroying all the servers.
Global Mod
Posts: 13740
Joined: Sun Sep 02, 2007 1:49 pm
Location: Italy
---
---
Posts: 1673
Joined: Wed Mar 28, 2007 11:58 am
Location: In the Forums, stirring the pot.
---
---
GUYS PLEASE remember that this topic is about November 13th! For example, here is a fantastic action figure of the child of Arthas, Wee Man, and Emperor Palpatine!
Moderator
Posts: 9021
Joined: Sat Oct 06, 2007 6:23 pm
Location: alt-tabbed
---
---
---
Who is online
Users browsing this forum: No registered users and 1 guest