Moderators: Fridmarr, Worldie, Aergis
Has anyone considered weaving SoV and SoB as opposed to SoV and SoR?

Things to consider:
Change to Judgement (no longer consumes your active seal)
Change to SoV (18 seconds up from 15)
Having both SoV and SoB
Weapon types (spell vs. high DPS)

This is a little above my head at the moment, but I was curious if anyone else had thought of it or wanted to take a crack at it.
Posts: 150
Joined: Fri Sep 07, 2007 11:56 pm
---
Well, basically you'd want to weave SoV + 1 DD seal....just using whichever one is better between SoR and SoB. The thing is, right now we don't know which will be better...though information about scaling and base values is starting to come in, which will certainly help make those calculations possible. The other big open question in how much Str will be on our tanking gear at 80.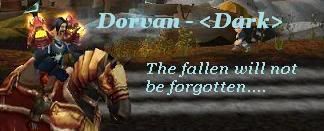 WHAT WOULD BEST DESCRIBE YOUR PERSONALITY?
Moonlight Sonata Techno Remix
Scriggle - 85 Fire Mage
Fizzmore - 81 Mut Rogue
Adorania - 80 Disc Priest
Maintankadonor
Posts: 8462
Joined: Wed Apr 04, 2007 3:28 pm
---
Posts: 875
Joined: Sun May 06, 2007 6:18 pm
---
---
Kellann wrote:The tier 1 Holy talent doesn't affect SoB in the current incarnation.

15% is quite a lot.
Assuming you fit this into your build. Personally, grabbing the 5% parry from Ret and grabbing the new goodies at the bottom of prot will probably suck up a lot of my points. Add in the possibility of Divine Strength being good, or the points I can never seem to find to put into Reckoning and it is quite possible I won't be taking that anyway.
Posts: 150
Joined: Fri Sep 07, 2007 11:56 pm
---
---
Who is online
Users browsing this forum: No registered users and 1 guest