Moderators: Aergis, Invisusira
This is off-topic and probably something everyone knows about...

But is the construction work between the park and cathedral in Stormwind related to WotLK?
Posts: 322
Joined: Tue Apr 08, 2008 11:05 pm
Location: San Francisco
---
Stormwind Harbour.

This is how Alliance will reach Northrend.

Horde gets a new Zepplin. Whoopee!
Posts: 637
Joined: Sun Apr 13, 2008 6:07 am
---
huh, just logged on to an alliance alt to check that out, when did they add that "construction" zone?
EDIT: ZOMG I FOUND THE HARBOR!!!1!!1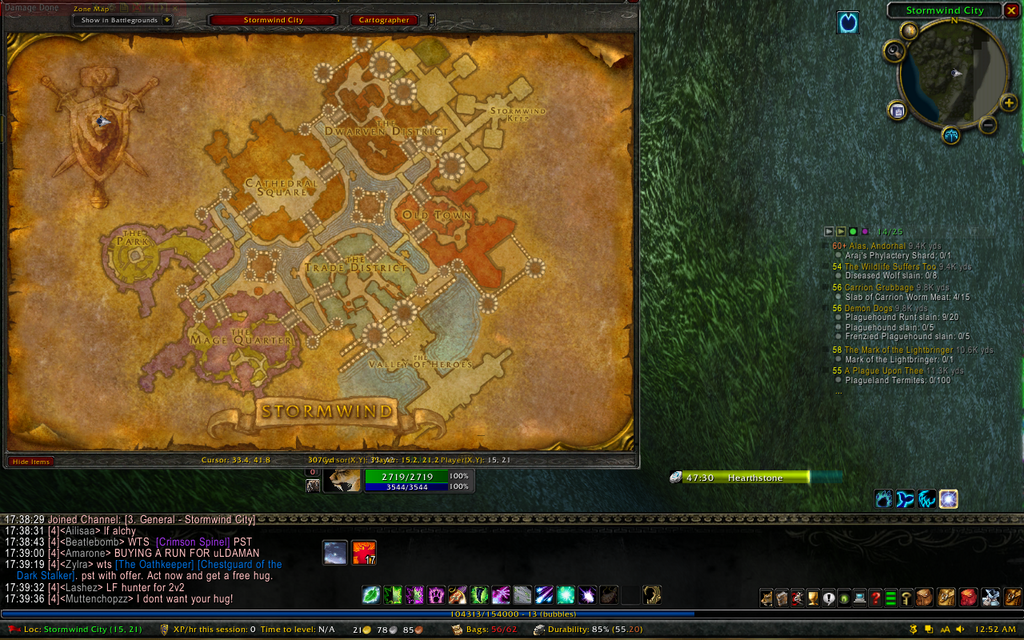 IT'S INVISIBLE
Posts: 3692
Joined: Tue Apr 08, 2008 6:36 pm
Location: Everywhere and nowhere
---
---
Who is online
Users browsing this forum: No registered users and 1 guest