Moderators: Fridmarr, Worldie, Aergis
---
Which of the talents in the upcomming tree is your favorite change or looks like its gonna be the best change.

I'm really looking forward to Touched by the Light. Mucho spell damage for stacking Stamina. I love it. What about you all, which are you looking forward to?

edit: added the word "spell" to the topic
Last edited by
Damiun
on Tue Jul 22, 2008 11:29 pm, edited 2 times in total.
Posts: 73
Joined: Sun Mar 09, 2008 11:22 am
---
---
It may not have the cool factor of some of the other abilities, but I think that Judgments of the Just is by a fair margin the most significant change of those listed for our tanking. We are no longer reliant on the presence of a Warrior.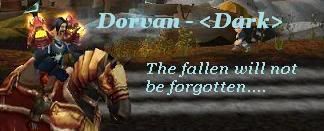 WHAT WOULD BEST DESCRIBE YOUR PERSONALITY?
Moonlight Sonata Techno Remix
Scriggle - 85 Fire Mage
Fizzmore - 81 Mut Rogue
Adorania - 80 Disc Priest
Maintankadonor
Posts: 8462
Joined: Wed Apr 04, 2007 3:28 pm
---
---
Spell wise Shield of the Righteous without a doubt but you're asking for a talent here, so Shield of the Templar since it affects ShoR and Holy Shield.
Posts: 168
Joined: Fri Sep 21, 2007 3:51 pm
---
---
Who is online
Users browsing this forum: No registered users and 1 guest