Moderators: Fridmarr, Worldie, Aergis
I'm looking for ideas as to what to search for in my raid's WWS...
Two samples from this past weekend:
http://wowwebstats.com/l5w5vqzk3dxum
(yes that is a 1% shade wipe)
http://wowwebstats.com/fyeqpom2zd3do
I have looked at Attumen decurses (one player was doing most of them), Maiden decurses (only have one player that can do this), DPS on Astral Flares (caught one player that wasn't dpsing the flares) , and DPS on Demon Chains (a pug was doing a lackluster job on them).
I'm sure there are many other Kara-specific things I can look into...also looking for general advice on what can be found in WWS. Thanks!
Posts: 449
Joined: Fri Mar 30, 2007 6:29 am
---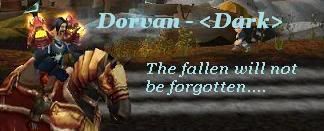 WHAT WOULD BEST DESCRIBE YOUR PERSONALITY?
Moonlight Sonata Techno Remix
Scriggle - 85 Fire Mage
Fizzmore - 81 Mut Rogue
Adorania - 80 Disc Priest
Maintankadonor
Posts: 8462
Joined: Wed Apr 04, 2007 3:28 pm
---
---
Who is online
Users browsing this forum: No registered users and 1 guest