Moderators: Fridmarr, Worldie, Aergis, Sabindeus, majiben, lythac, Digren
So Wowhead has added a new 'item weighting' feature and I'm looking over how the're viewing prot pally itemization. They're using relative weighting values to generate item scores. Here are the values they're currently using;
Defense Rating = 100
Stamina = 98
Dodge Rating = 94
Parry Rating = 88
Agility = 81
Block Rating = 63
Spell Damage = 38
Expertise = 25
Intellect = 25
Block Value = 25
Spell Hit = 19
Armor = 8
Parry, Agility, and Intellect seem a bit high to me while Armor seems a bit low. It also seems like threat stats are being undervalued with these weights. I'm thinking this is looking at a very generic gear set.
Has anyone else looked this over yet?
Edit: hoping this direct link works showing the scores for plate breastplates.
http://www.wowhead.com/?items=4.4&filter=sl=5;ub=2;preset=2.pve.prot;gm=4
Last edited by
Robbert
on Mon Jun 16, 2008 4:21 pm, edited 1 time in total.
Posts: 267
Joined: Tue Oct 02, 2007 2:34 pm
---
---
---
Robbert wrote:

Levantine wrote:Can't you make your own weights?

Yup...those were the default 'prot pally' weights.
So? Just because those are the defaults doesn't mean you have to use them. I know no one here would. They're terrible.
Posts: 10818
Joined: Fri Oct 26, 2007 6:48 pm
Location: NQ, Aus
---
In before "I think you're missing the point."
oh wait
Moderator
Posts: 9021
Joined: Sat Oct 06, 2007 6:23 pm
Location: alt-tabbed
---
I did look at it. Armor is probably near where it should be, 1 armor is worth almost nothing. What makes it work out ok is that you have can easily have a couple hundred difference in armor value between 2 pieces of gear. So even though it has a low weight, it's a big number that the weight is being applied to.

By default I think it does a reasonable job, but you can tweak the numbers to your needs, which is excellent.
Global Mod
Posts: 9680
Joined: Sun Apr 08, 2007 1:03 am
---
---
Bear in mind those weightings also take into consideration 'quantity' of stats as well as quality. AC is low because you typically have hundreds to thousands of it on gear, while stamina is typically in the tens.
I used the default params and did a search for helms using their weightings. Theses are the results:
http://www.wowhead.com/?items=4&filter= ... .prot;gm=3
Posts: 2998
Joined: Fri May 11, 2007 5:12 pm
---
On the whole, that weight set looks decent: it correctly pans the 2.4 pally badge chest for example. However, it's still no substitute for actually knowing what you're lacking in your gear: whether stamina, avoidance, or threat.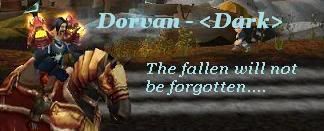 WHAT WOULD BEST DESCRIBE YOUR PERSONALITY?
Moonlight Sonata Techno Remix
Scriggle - 85 Fire Mage
Fizzmore - 81 Mut Rogue
Adorania - 80 Disc Priest
Maintankadonor
Posts: 8462
Joined: Wed Apr 04, 2007 3:28 pm
---
They're interesting. As far as a "balanced" set goes, that's about how I'd weight them, though I'd probably put magic damage a little higher.

There are a couple omissions. +hit isn't there at all. +hit isn't great for us, but it's certainly better than zero. Armor also seems high. Guilded Thorium Cloak higher than Pepe's? I think not.

I think the main issue is that, once you reach a certain point, you really stop using "balanced" sets at all. Every fight has its own requirements. I have a "tank" set, an "aoe" set, a "threat" set, an "Azlagor adds" (+5% stun resist hat and my Medallion of Karabor) set etc...
Posts: 858
Joined: Tue Nov 20, 2007 11:47 am
---
Yeah my only issue with this is that it does seem to weigh armour a tad too high and spell damage a bit too low.

For an automated process it does do a fine job of giving a new tank a good idea of what to aim at.

Still, it pays to understand uncritable/uncrushable and effective hitpoints.
"mana efficiency is for people who aren't tanking enough mobs" - Knaughty
Posts: 298
Joined: Mon Apr 07, 2008 7:11 pm
---
---
Return to Gear Discussions and Advice
Who is online
Users browsing this forum: Bing [Bot] and 1 guest