Moderators: Fridmarr, Worldie, Aergis
Anyone else having Righteous Defense fail on Nalorakk?

Here's my situation: I tank troll form, feral druid tanks bear form. After the first bear form, Nalorakk turns back into troll form and I taunt. He does not change targets to me, but my cooldown is still blown. I wait 15 seconds, try again, and the same thing happens.

I thought that perhaps I was using it too soon after the transition, so I tried waiting 3 seconds and then taunting, but had the same result.

I've tanked 7 successful bear runs in the past 7 resets, but the taunt situation on Nalorakk is extremely annoying. The poor druid ends up having to tank the entire fight (except the first troll phase obviously) and I get to feel pretty useless. Fortunately he is a badass tank and we have beast healers, so it's never been a wipe.

I realize I could BoP him, but my understanding is that it woudl send him to the person with the highest threat, which definitely wouldn't be me. For example, if I had 100k threat, a warlock might have 110k threat and not need to worry about pulling aggro because he'd need 130k threat to "pull aggro". But he still has more actual threat than I do, so if I BoP'd the druid, Nalorakk would head for the hypothetical warlock first. Also, I would prefer to save my BoP for if the druid had a mangle going into a bear transition.

Additional information: prior to 2.4, I used the taunt macro that all pallies used. After having trouble with Nalorakk, I though that perhaps the changes to RD were making my macro cause the problem. So I started using RD directly out of the spell book, with no macros. It works great for all other content, but not Nalorakk. At some point, I will start using the new macro that let's you taunt off NPC's easily.

Has anyone else had issues with RD recently? And have any workarounds been found?
Posts: 255
Joined: Tue Apr 08, 2008 10:17 am
---
---
---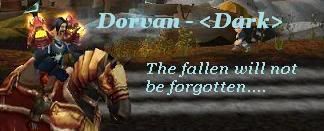 WHAT WOULD BEST DESCRIBE YOUR PERSONALITY?
Moonlight Sonata Techno Remix
Scriggle - 85 Fire Mage
Fizzmore - 81 Mut Rogue
Adorania - 80 Disc Priest
Maintankadonor
Posts: 8462
Joined: Wed Apr 04, 2007 3:28 pm
---
---
---
Who is online
Users browsing this forum: No registered users and 1 guest