Moderators: Fridmarr, Worldie, Aergis, Sabindeus, majiben, lythac, Digren
Hey I've been reading these forums for a while and thought I'd post a question.
Should I initially save my badges for the big stuff, such as, chestguard and leggings, or gear my way up starting with something cheaper? I can buy the
Slikk's Cloak of Placation
right now, but I'm more than halfway towards the
Chestguard of the Stoic Guardian
.
Here's a link to my armory profile.
Bigbluwonder
Posts: 206
Joined: Fri Apr 04, 2008 10:13 am
---
The chestpiece is a bigger upgrade for you than the cloak, imo.

Chestguard you gain: Stamina, armor, pure avoidance, threat.
Cloak you gain: Stamina, armor.

I suppose it depends on what role you tend to play more often but the wasted STR on the jade-skull bothers me.
Posts: 140
Joined: Wed Mar 05, 2008 9:48 am
---
I also have the
Vindicator's Hauberk
.
I have this on because it gave me more avoidance to reach un-crushable and higher stamina. But I've over 102.4 so should I go back to that chest?
Posts: 206
Joined: Fri Apr 04, 2008 10:13 am
---
---
I'd save up for the rewards that will help you get more badges. I'd say go for the Chest in this case. I don't see you getting a big upgrade to you chest from drops anytime soon but there are available cloak upgrades from drops such as the [item=28660]Gilded Thorium Cloak[/item] from Illhoof. Chest options would be [item=28597]Panzar'Thar Breastplate[/item] from Nightbane (which is not as good as the badge one for pallys) or the [item=29066]Justicar's Chestguard[/item] off of Magtheridon which is an encouter out of your gear range.
Maintankadonor
Posts: 1341
Joined: Tue Sep 25, 2007 11:21 am
Location: Tucson, Arizona
---
I say go with the big purchases first. Get the 2.3 Tankadin chest, then when you get a bunch of badges again start deciding what your weakest piece is. Probably get the 2.4 Tankadin legs, but if you've got some piece that really needs to go and there's a great badge reward for that slot, you might do that instead.

I got the 2.3 chest, then 2.3 legs, then Slikk's, and then got the Bonefist Gauntlets (because I still didn't have Maiden's). Then I got the Girdle of the Protector (wanted more threat and avoidance). I could consider the 2.3 Tankadin boots, but I've got the Jungle Stompers which are good for now, and I'm sitting on my badges until the 2.4 vendor opens up.
Posts: 911
Joined: Tue Nov 13, 2007 7:13 am
Location: Houston, TX
---
I'd favor the 2.4 legs/2.3 chest before the cloak, but you can't really go wrong picking up the cloak either as it's best-in-slot for Tankadins until Sunwell.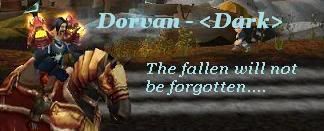 WHAT WOULD BEST DESCRIBE YOUR PERSONALITY?
Moonlight Sonata Techno Remix
Scriggle - 85 Fire Mage
Fizzmore - 81 Mut Rogue
Adorania - 80 Disc Priest
Maintankadonor
Posts: 8462
Joined: Wed Apr 04, 2007 3:28 pm
---
Posts: 206
Joined: Fri Apr 04, 2008 10:13 am
---
---
Return to Gear Discussions and Advice
Who is online
Users browsing this forum: Yahoo [Bot] and 1 guest