Moderators: Fridmarr, Worldie, Aergis, _Chloe
Koln wrote:

Ithus wrote:Mine has zerged my fps down from a good 60 yesterday with old omen to 9 in shatt.

and yeah i checked my video settings they were exactly the same as yesterday.

Ditto. Doing Hyjal trash last night I got down to 5 fps. Disabled omen2 and I was good to go again.
Same here. Levan, if you're not in AoE mode, does it not collect those stats? Sounds like keeping it active but in single target mode may be the way to go for now.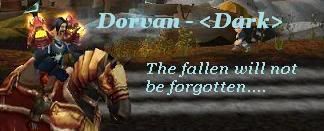 WHAT WOULD BEST DESCRIBE YOUR PERSONALITY?
Moonlight Sonata Techno Remix
Scriggle - 85 Fire Mage
Fizzmore - 81 Mut Rogue
Adorania - 80 Disc Priest
Maintankadonor
Posts: 8462
Joined: Wed Apr 04, 2007 3:28 pm
---
---
Return to Add-ons, UI, and Macros
Who is online
Users browsing this forum: No registered users and 1 guest