Moderators: Fridmarr, Worldie, Aergis, _Chloe
---
---
---
---
---
This is worse than all of the warlocks with emotes for all of their summoning spells. /ignore to all
If it annoys you so much then dont read this thread never mind post in it, I didnt ask if this is annoying to anyone. Just what peoples idea's for my mod are and I think they are very funny. Please keep em coming guys
Posts: 265
Joined: Wed Jul 04, 2007 5:45 am
Location: Sheffield, UK
---
---
/say lololololololololololololololololololololll
/cackle %t
Emille - Retired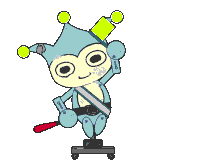 Posts: 23
Joined: Fri Nov 09, 2007 5:30 am
---
These one's only really work for a Belf Pally, but I'll toss em into the fold anyways:

- May the entrails of the Naaru grant you life!
- I stole the Light just to rez your sorry ass?

Could add a couple %t's in there, but as stated above, it can cause problems with people who release.
Posts: 53
Joined: Sun Aug 12, 2007 5:19 pm
Location: Ohio
---
My guild leader's priest has one: "Doing the Paladin's Job, rezzing %t", so of our course one of our Paladins has: "Doing the Priest's Job, rezzing %t"
Posts: 64
Joined: Wed May 02, 2007 1:30 pm
Location: NE Wyoming
---
---
Return to Add-ons, UI, and Macros
Who is online
Users browsing this forum: No registered users and 1 guest