Moderators: Fridmarr, Worldie, Aergis, honorshammer
Server Name: Proudmoore
Server Time Zone: PST
PVP Server or PVE Server: US PVE server - Horde side
# days you raid: 3 (TWTh)
Times you raid: 6-10PM PST
Expected Role: Tank
Loot system: Need before greed
Sparkle Magic is an LGBT friendly progression oriented raiding guild on Proudmoore. Our most progressed 10 man, Super Friends is looking for a prot paladin to tank along with our current roster. We're a tight-night group of 10 responsible adults that like to keep a small roster of 11 people (all of our players average at least 95% attendance). Having lost our Warrior/Paladin tank tonight we're looking to fill the remaining spot with a prot-dedicated paladin. Having an off-spec is not a requirement for this position as our feral tank enjoys dpsing single-tank fights.
We raid 6-10PM PST TWTh (it's a pacific coast server, though our raiders are spread out all over the country and globe). We are considering adding a fourth day, which would likely be Monday, but this is still tentative and isn't currently required (we elect as a group to pick up a Monday evening when a new fight needs a little extra attention about 33% of the time currently).
Loot is low-drama need before greed rolls with a probationary period for new applicants of 2-3 weeks (although as our only plate tank, you wouldn't be looking at much competition). The legendary weapon quest progression is decided amongst our current dps casters (this too wont affect you).
The ideal applicant will have a good deal of raiding experience as a prot paladin in Cata (min ilvl 372), along with good raiding/character references from a previous raid. Being able to provide world of logs will supplement your application, as we will be able to analyze your mitigation, threat and cooldown usage. Please also provide a link to your armory. As we run with only 2 main-spec tanks, at least 90% raid attendance will be required.
You can view our guild website at sparklemagic.wowstead.com and our world of logs reports at
http://www.worldoflogs.com/guilds/583/
(most progressed horde side guild on the 13th US PVE server). Please roll a lvl 1 horde toon on Proudmoore and contact Bèttemidler, Yitzak, or Zuno in game (or /who sparkle magic and ask to speak to someone in Super Friends). You may contact me by reply or PM on here with inquiries, but in game mail or whisper will get you a response sooner. If you are uncertain if you meet the requirements, you are still encouraged to contact us as all applicants will be reviewed on an individual basis.
Current roster: Feral druid (Bear/cat), Frost DK (off blood), Boomkin, Hunter (jack of all trades) Demo lock, Arcane/Fire mage, Rogue (jack of all trades), Shadow priest (off disc), Resto druid (off bear), Holy Paladin,
maybe you (prot pally!)
?
Cheers, Dave.
Last edited by
bettemidler
on Tue Aug 30, 2011 6:00 pm, edited 1 time in total.
Posts: 4
Joined: Thu Aug 18, 2011 12:29 am
---
Posts: 4
Joined: Thu Aug 18, 2011 12:29 am
---
Bump for 6/7 heroic. Hooray ragnaros!
Posts: 4
Joined: Thu Aug 18, 2011 12:29 am
---
hello
char name Tandel(senior)
server the ventco pvp
prot pali
3/7 HM Firelands
Ilvl 379
i would be much interested in joining your raid if possible. the only thing that may be a hindrance is that i work night shift (PST) thurs-tuesdays 6 days straight. then i would be off for 8 days. meaning in a 14 day span i would miss 2 of your raid days but make the other 4 (67% attendance).
reason for looking for another raid is because old guild broke
reside in northern cali
Intel I7
6g ram
nvidea 470
fiber optic internet
razor naja mouse (self built PC)
link to armory
http://us.battle.net/wow/en/character/the-venture-co/Tandelsenior/simple
please contact me if interested in app.
combo64@aol.com
, i will log on and send a whisper to one of those names above you wanted to have contacted when i get home and log on.
thanks again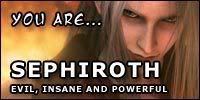 Posts: 7
Joined: Fri Oct 05, 2007 11:23 pm
---
Bump for tank app not working out. Previously interested parties should inquire again if they're still interested.
Posts: 4
Joined: Thu Aug 18, 2011 12:29 am
---
---
Who is online
Users browsing this forum: No registered users and 1 guest