Moderators: Fridmarr, Worldie, Aergis, theckhd
I'm looking for the base stats (HP, MP, strength, agility, stamina, intellect and spirit) of a paladin for every single level.

If anyone knows the increasing rates, please let me know.

If you are leveling up, please make a short note here how your stats goes up.
Posts: 305
Joined: Fri Sep 21, 2007 4:41 am
---
If you really want me to I can go and check my stats, but it might be easier to go datamine the armory; look up paladins, then try and find paladins of differant levels and check their stats.
-Artos, Greymane
(If it says I'm Holy, then it's reading my wrong spec.
)
Posts: 40
Joined: Thu Aug 30, 2007 7:10 pm
---
---
---
---
Rhî wrote:Armory Idea isn't working very well, because the people there are rarely naked (much math to do) and it's hard do find people you don't know.
What you have to do is look at the list of 1000 teams, from there, you get the name of many guilds. Look at each of these guilds systematically, hoping to find a paladin of each level among them. Once you have a paladin of each level, you can retrieve the stats.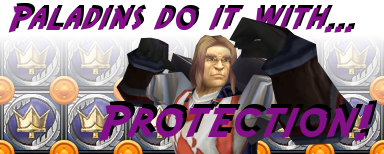 You know you want it! Ooorah /dance
Posts: 299
Joined: Tue Jun 12, 2007 6:23 am
---
---
---
Dwarf Pali on Ner'Zhul
"Mostly Harmless"
Posts: 320
Joined: Wed May 16, 2007 2:52 pm
---
---
Return to Advanced Theorycraft and Calculations
Who is online
Users browsing this forum: No registered users and 1 guest