Moderators: Fridmarr, Worldie, Aergis, Aubade
Maintankadonor
Posts: 8421
Joined: Mon Mar 23, 2009 10:39 am
Location: Toronto, Canada
---
The official post from Microsoft themselves, to go along with Nika's link.
http://news.xbox.com/2013/06/update
I must say, I'm slightly impressed Microsoft. I was expecting this change, but I wasn't expecting it until sales suffered after release. I'm still getting a Ps4 first, and the Xbox later, but good on you Microsoft good on you.
- Awbade Level 85 Human
Paladin
- <Tsunami> Frostmourne -
Retired
.
- Aubade Level 88+ Blood Elf
Paladin
- BloodScalp - Casual
- Awbade Level 85+ Blood Elf
Death Knight
- BloodScalp - Casual
- Awbabe Level 85+ Undead
Mage
- BloodScalp - Casual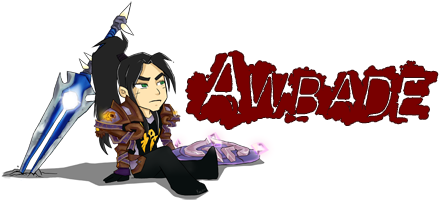 Moderator
Posts: 4041
Joined: Sun Jan 18, 2009 12:51 am
Location: Tacoma, WA
---
Wii U is selling like total poop but the software lineup is actually really good, much better than either the PS4 or the Xbox especially for local multiplayer. Donkey Kong, Zelda, Mario Kart, Smash Brothers, Sonic, Bayonetta 2, Wonderful 101 etc. harken back to when gaming wasn't ashamed about being toy-like and joyful, instead of catering to teenage boys with dour shooters and realistic car games.
I still want a PS4 eventually (don't know if I will keep my pre-order as I don't want any of the launch games) because I really love Naughty Dog and Sucker Punch but in the meantime I am happy with the Wii U and I really think more people should give it a try before writing it off.
Maintankadonor
Posts: 1522
Joined: Mon Jun 18, 2007 7:49 am
---
---
Who is online
Users browsing this forum: No registered users and 1 guest