Moderators: Fridmarr, Worldie, Aergis, Aubade
Similar adds over at MMMO champ a few hours ago
Posts: 106
Joined: Wed Dec 16, 2009 2:40 pm
---
Server: Master Zahr Lestin (West Coast) (Most of guild is Central)
Faction: Republic
Guild: Legion (PvE Ops & PvP Guild)
Characters:
Positron - 50 Vanguard
Emrys - 37 Sage
Trickshot - 22 Gunslinger
Phantasm - 14 Shadow
Phalanx - 4 Jedi Knight (Guardian Incoming:))
"Warning: AA posts may cause severe urges to buy or rent games you may not have been interested in, known about or would normally consider playing. If you experience sudden urges to purchase said games please consult your wallet, bank account or significant other to see if these games are right for you and your budget."
Posts: 630
Joined: Thu Dec 10, 2009 7:54 am
---
I'm on
Juyo
server
Characters:
Baelor - Jedi Guardian (Defense)
Cathmor - Gunslinger (Marksmanship)
Moderator
Posts: 1888
Joined: Fri Mar 02, 2007 10:42 am
Location: New York
---
Server: Gardens of Talla PvP
Faction: Republic
Guild: Singularity
Characters:
Astro - 50 jedi shadow tank
Chimera - 26 trooper commando
Armorclad - 12 jedi sentinel
You can have my gold for free, The mobs of elywnn forest are holding on to it.
Posts: 379
Joined: Mon Nov 08, 2010 7:19 am
Location: Arathor
---
Arjuna wrote:Coincidence or does google have more control than we think? :D
Has as much control as
I
think it has, I dunno what you were expecting :P
Turn In, an NPC interaction automator
-
http://wow.curse.com/downloads/wow-addo ... rn-in.aspx
Moderator
Posts: 6051
Joined: Mon May 14, 2007 9:24 am
---
And here I thought I was being all cool and shit, making up a sweet new name. Didn't realize I'd actually nicked it from someone here (Sorry, Raeli!) until someone asked me in-game if I played on this-or-that WoW-server. :(

Server: Luka Sene, EU PVE
Faction: Empire
Guild: <Asgard>

Characters:
Raeli - Sorcerer
Squad - Powertech
Stavros - Juggernaut
Maintankadonor
Posts: 2012
Joined: Fri May 02, 2008 6:25 am
Location: Oh hi
---
Dorvan
Server: Hyperspace Cannon - PST/PVE
Faction: Republic (mostly)
Guild: <DroydsYou'reLookingFor> (not my idea, I swear)
Characters:
Erdwin - Jedi Sage (main)
Dorvan - Jedi Guardian
Karinya - Imperial Operative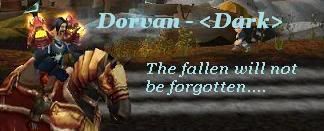 WHAT WOULD BEST DESCRIBE YOUR PERSONALITY?
Moonlight Sonata Techno Remix
Scriggle - 85 Fire Mage
Fizzmore - 81 Mut Rogue
Adorania - 80 Disc Priest
Maintankadonor
Posts: 5668
Joined: Wed Apr 04, 2007 3:28 pm
---
Valura
Server: The Progenitor (EU/RP-PVE)
Faction: Republic
Guild: <NERO>
Characters:
Vantika (30) - Jedi Shadow (Shadowtank)
Martrim (41) - Trooper Vanguard (Tank)
Masanori (22) - Jedi Sentinel
Morgun (25) - Gunslinger Smuggler
Last edited by
valura
on Fri Feb 24, 2012 1:44 am, edited 2 times in total.
Maintankadonor
Posts: 306
Joined: Tue Jul 28, 2009 12:20 am
Location: In yur raidz, stealing yur epicz
---
Chicken
Server: Luka Sene (EU/PvE)
Faction: Empire
Guild: <The Sith'ari> (My guild apparently did not agree with me on getting rid of cheesy names in a new game
)
Characters:
Geena (50) - Operative
Gina (50) - Sith Juggernaut
Guna (50) - Mercenary
Goona (29) - Sith Sorcerer
And yes, that's a lot of 50s.

Posts: 425
Joined: Fri Jun 26, 2009 2:19 pm
---
---
Who is online
Users browsing this forum: No registered users and 1 guest