Moderators: Fridmarr, Worldie, Aergis, lythac
Posts: 62
Joined: Mon Jun 23, 2008 2:26 pm
---
Imp Ret Aura is a terrible talent. You should be able to use AS on almost every trash pull, just tell your fellow tanks they're getting a free threat boost and to find their taunt keys. I still maintain that PoJ does not provide enough of a benefit over Boar's Speed to justify the talent points, but that argument is covered adequately elsewhere.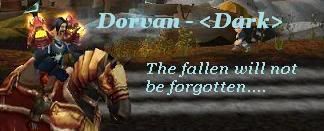 WHAT WOULD BEST DESCRIBE YOUR PERSONALITY?
Moonlight Sonata Techno Remix
Scriggle - 85 Fire Mage
Fizzmore - 81 Mut Rogue
Adorania - 80 Disc Priest
Maintankadonor
Posts: 8462
Joined: Wed Apr 04, 2007 3:28 pm
---
Give a read here
http://www.failsafedesign.com/maintanka ... php?t=9066
http://www.failsafedesign.com/maintanka ... php?t=9602
theckhd wrote:Fuck no, we've seen what you do to guilds. Just imagine what you could do to an entire country. Just visiting the US might be enough to make the southern states try to secede again.
halabar wrote:Noo.. you don't realize the problem. Worldie was to negative guild breaking energy like Bolvar is to the Scourge. If Worldie is removed, than someone must pick up that mantle, otherwise that negative guild breaking energy will run rampant, destroying all the servers.
Global Mod
Posts: 13739
Joined: Sun Sep 02, 2007 1:49 pm
Location: Italy
---
After reading the threads and pulling the TPS math tables, I think I agree with you.
Guess I'm sticking to this spec:
http://www.wow-europe.com/en/info/basic ... 0000000000
I still like the spell damage avoidance from PoJ though.
Posts: 62
Joined: Mon Jun 23, 2008 2:26 pm
---
---
Return to Basic Training & Talents
Who is online
Users browsing this forum: Bing [Bot] and 1 guest