Moderators: Fridmarr, Worldie, Aergis, Sabindeus, majiben, lythac, Digren
Given that Blizzard has specifically said that they want to buff damage for tanking classes, I think it's rather premature to make any assumptions about what will be the best way to level until we see the new spells/talents that will create that damage increase.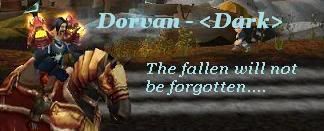 WHAT WOULD BEST DESCRIBE YOUR PERSONALITY?
Moonlight Sonata Techno Remix
Scriggle - 85 Fire Mage
Fizzmore - 81 Mut Rogue
Adorania - 80 Disc Priest
Maintankadonor
Posts: 8462
Joined: Wed Apr 04, 2007 3:28 pm
---
I will not be playing when WotLK releases, quitting the game in a couple of months when I return to college. I may buy WotLK when I graduate - and if I do, I'll be levelling Lakirby as prot and Lakeisha as shadow.
<Shadows of Eternity> - Kilrogg EU - 5/5 MH 9/9 BT
Retiring 11/07/08 - Tanking to the bitter end.
Posts: 490
Joined: Thu Oct 04, 2007 4:16 am
Location: Dublin, Ireland
---
---
Will stay as Prot for sure.

Gonna use the 1st day to get inscriptions to 300+ like I did with JC in this expansion, then hit the instances like a madman.

Never had the chance of proper tank training on this guy as it was an alt and a late starter so normal instances were dead so always feel "something" aint right.

Hoping the new talents + inscriptions will give this bloke a cracking little boost.
Posts: 107
Joined: Wed Mar 05, 2008 3:51 am
Location: Leeds UK
---
when I can't find groups for instances
lol.
Depends on how many friends I will be leveling with, but with TBC it was about 40% tanking instances and 60% questing solo with an occasional partner. I've done more than enough AoE grinding for cash and powerleveling at 70 so I'm in no hurry to skip quests and instances to get to 80 a few hours faster
And yes, I solo quest as Prot.
Moderator
Posts: 4365
Joined: Fri Jun 01, 2007 5:28 pm
Location: On a Boat
---
---
---
Return to Gear Discussions and Advice
Who is online
Users browsing this forum: No registered users and 1 guest