Moderators: Fridmarr, Worldie, Aergis, Baelor
So, I've been talking to some other ret pallies about my dps in Naxx. I'm very competitive with my guild, usually running in the top 5 overall, but compared to what I'm seeing reported in other places my DPS is crap. I posted a WWS from a recent Patch and Thadd takedown and one of the guys at Retpaladin noticed something that had escaped me. Unbuffed, I have 30% something chance to crit. Raid buffed, I generally hover around 35-37, depending on what buffs I have. However, on patch only 17% of my judgements critted and on Thadd only 25%.

If my crit % is 30 something, then shouldn't 30% of my judgements crit? I've browsed a lot of WWS reports and can't find a similarly geared retadin who has a lower crit % on their judgements. Since its our main damaging ability and I'm getting fewer crits I think that goes a long way to explaining why my dps seems low, but for the life of me I can't figure out why its low. Does the RNG just hate me?
Posts: 19
Joined: Thu Dec 11, 2008 3:19 pm
---
wws counts the self damage as a unique judgment of blood. None of those will ever crit. So take judgments done and divide by two first.
Posts: 3819
Joined: Sat Jan 12, 2008 11:12 pm
---
Posts: 19
Joined: Thu Dec 11, 2008 3:19 pm
---
Random is random.
<3 Tankadin at Heart.
Not necessarily accurate:
Armory
Posts: 672
Joined: Thu Apr 26, 2007 12:17 pm
Location: US Gorgonnash, Elis Guild
---
Last edited by
Eizen
on Fri Mar 27, 2009 1:00 pm, edited 1 time in total.
Posts: 107
Joined: Mon Jun 16, 2008 10:10 am
---
48 JoB's, half of them are self-damage. So you had 24 actual hits, 8 of which were crit. Still only 33%.
I'm with Questioner here:
Questioner wrote:Random is random.
Global Mod
Posts: 7757
Joined: Wed Mar 21, 2007 11:52 am
---
I have noticed that the percentage of crits over the course of even a fairly lengthy boss fight can vary significantly from week to week, and from pally to pally. I've been out-critted (and thus outDPSed) by a much less-geared Ret pally before. It really is random.
Posts: 911
Joined: Tue Nov 13, 2007 7:13 am
Location: Houston, TX
---
Ahhhhh, my math was *way* off on that. A 33% crit rate is definitely in the realm of acceptable. I guess its back to group makeup then, I'll bug management to play with groups a little and see if I can do better with more buffs.
Posts: 19
Joined: Thu Dec 11, 2008 3:19 pm
---
BTW, if you want to talk highly RNG-variable specs, try playing a Frostfire mage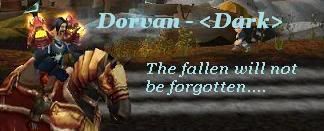 WHAT WOULD BEST DESCRIBE YOUR PERSONALITY?
Moonlight Sonata Techno Remix
Scriggle - 85 Fire Mage
Fizzmore - 81 Mut Rogue
Adorania - 80 Disc Priest
Maintankadonor
Posts: 8462
Joined: Wed Apr 04, 2007 3:28 pm
---
---
Return to Off-specs & Other Classes
Who is online
Users browsing this forum: Bing [Bot], Google [Bot] and 1 guest