Moderators: Fridmarr, Worldie, Aergis
Or you could post a link. When making a claim it's best to reference your results in some form or another. jere's screenshot of his spreadsheet for TPS scaling is a good example.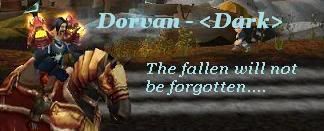 WHAT WOULD BEST DESCRIBE YOUR PERSONALITY?
Moonlight Sonata Techno Remix
Scriggle - 85 Fire Mage
Fizzmore - 81 Mut Rogue
Adorania - 80 Disc Priest
Maintankadonor
Posts: 8462
Joined: Wed Apr 04, 2007 3:28 pm
---
Moderator
Posts: 4525
Joined: Fri Mar 02, 2007 11:15 am
---
---
Two posts today, three pages a week from now. Don't make your audience work, they hate that.
Moderator
Posts: 4525
Joined: Fri Mar 02, 2007 11:15 am
---
---
Jellypop wrote:remember, the mob comes to you, so you have the distance to judge and seal a vengence up before he touches you.
I don't know about this. With Judgement on the GCD now, you're talking up to 1.5 second, and 10 yds for the mob to traverse...I'm pretty sure they can close 10yds in that time (though I've done no testing...
All in all, the lag would be miniscule, but is the 200 extra damage (which is the difference between my SoC and SoR judgements) really worth 800 mana? I think not...
|

Tippo

|

Uncletipz

|

Experteyes

|

Tippocopter

|

Brotachotaco

|

Tippotaco

|

Dogwoke

|

Tippocalypse

|
GM of Depraved - Frostwolf US - http://www.depraved-guild.net
Posts: 574
Joined: Fri Jul 04, 2008 12:31 pm
Location: Northern California, US
---
---
Who is online
Users browsing this forum: No registered users and 1 guest