Moderators: Fridmarr, Worldie, Aergis
Sheesh just when you get used to the whole spell dam thing...

Would anyone be kind enough to post Str and AP tables that give the ratios of how the affect your dam/threat/avoidance? Thanks...its been a while. Guess I have to relearn the formulas.
Posts: 121
Joined: Mon May 12, 2008 3:20 pm
---
---
Browse the forum a bit. There's a lot of good information about our new gearing. As for coefficients, this is from Sarkan's post in
the big WANTED sticky
at the top:
From the Worldofwarcraft Forum (Link in the 28/7 Thread)

Tybalt wrote:
Affected by SP only:
- Holy Shield

Affected by AP (or other) only:
- Hammer of the Righteous
- Shield of Righteousness

Affected by AP & SP:
- Avenger's Shield
- Consecration
- Exorcism
- Hammer of Wrath
- Holy Wrath
- Judgment of Light
- Judgment of Wisdom
- Seal of Light
- Seal of the Martyr (Blood)
- Seal of Righteousness
- Seal of Vengeance (Corruption)
- Seal of Wisdom

So we have the following:

SoR
8.27AP = 1DMG
3.85SP = 1DMG

SoV/SoCu
2.86AP = 1DMG
5.92SP = 1DMG

SoB/SoM (top end)
15.14AP = 1DMG
31.06SP = 1DMG

Consecration
3.12AP = 1DMG
3.12SP = 1DMG

JoL
5.63AP = 1DMG
5.77SP = 1DMG

JoW
11.10AP = 1DMG
11.05SP = 1DMG
Most of our abilities scale with both SP and AP now. Note that these values are subject to and most likely WILL change before release. The best thing to do at this point is sit back and enjoy the ride.
Posts: 122
Joined: Wed Apr 30, 2008 2:03 am
---
Posts: 313
Joined: Tue May 06, 2008 8:02 am
---
---
Sark wrote:but doesnt 2 str = 1 ap?
No, 2 str = 4 AP (before talents/buffs)
2 str = 1 block value (in WotLK)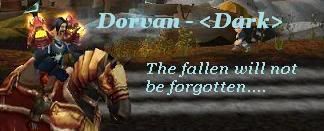 WHAT WOULD BEST DESCRIBE YOUR PERSONALITY?
Moonlight Sonata Techno Remix
Scriggle - 85 Fire Mage
Fizzmore - 81 Mut Rogue
Adorania - 80 Disc Priest
Maintankadonor
Posts: 8462
Joined: Wed Apr 04, 2007 3:28 pm
---
lol i always get that crossed


but yeh, regardless of the str to ap conversion i still don't see the issue
Posts: 313
Joined: Tue May 06, 2008 8:02 am
---
This is the only site I can see at work so much appreciate any and all info posted.

btw - I did notice they converted SP on tier sets, have they traded any stats on the pally tank sets yet? Have they added strength? Just wondering
Posts: 121
Joined: Mon May 12, 2008 3:20 pm
---
---
---
Who is online
Users browsing this forum: No registered users and 1 guest