Moderators: Fridmarr, Worldie, Aergis
Worldie wrote:Diminishing Return + cooldowns. Getting your healer out of that Kidney shot means he's going to cast a heal and get kicked/pummeled/counterspelled
See what i mean there?
Fixed - this talent will help ret pallies keep on target rather than supporting their healer (what ret doesnt run 2dps 2v2?). Tons of teams use stuns defensivly with snares. This will help rets get free of this a bit.
Shifttusk - 70 Hunter Executus 0/20/41
Easylay - 70 Paladin Anetheron 0/49/12
Posts: 76
Joined: Mon Mar 24, 2008 12:41 pm
---
---
Arthaal wrote:I just stepped in because everyone was getting into the OPs face about it not being a nerf... whether justified or not, he was simply saying it was readjusted downwards.
Well, in the sense of "unjustified reduction in the power of an ability of already mediocre strength", which is generally the connotation if not the denotation of "nerf"....then no, it wasn't a nerf.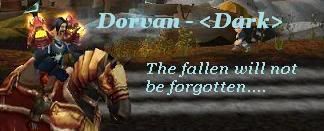 WHAT WOULD BEST DESCRIBE YOUR PERSONALITY?
Moonlight Sonata Techno Remix
Scriggle - 85 Fire Mage
Fizzmore - 81 Mut Rogue
Adorania - 80 Disc Priest
Maintankadonor
Posts: 8462
Joined: Wed Apr 04, 2007 3:28 pm
---
---
Who is online
Users browsing this forum: No registered users and 1 guest