Moderators: Fridmarr, Worldie, Aergis, Sabindeus, PsiVen
So after hearing ads on the radio constantly for my computer career dot com, I finally went to their site yesterday and did an evaluation. Naturally the first part was stupid easy, followed by an essay I would assume was throwaway at best (why do you want to change careers, what do you want most from a computer career, why do you like computers, etc) and a final series of questions that actually stumped me (mostly networking questions). I later got a call from them wanting to do a short interview, and I took the call when they called me again this morning. After talking to them, they wanted to set up an appointment with an admissions counsellor, so I took an open slot for tomorrow morning. This is the farthest I've gone so far with any kind of education after dropping out of university in 2005, and naturally this whole time I've been super sceptical. Of course this company wants my money, they're advertising on the radio after all. But they do offer job placement, which is the selling point for me I think. Supposedly this meeting tomorrow is no obligation, and normally I wouldn't even sigh up for something that feels so commitment-like, but I did because I'm normally so afraid of commitment that I think it weakens my future prospects.

Does anyone know about this program? I can't do much research at work due to web filters, and I've always trusted this community's opinion. So I guess I was looking for some feedback or opinions, even on getting certifications in general.
Posts: 237
Joined: Tue Jul 13, 2010 11:30 pm
---
Well, I'd do more research on their placement history. And also look into what they are actually teaching.

I'd even call local tech companies, ask to speak to an recruiter, and find out what kind of people they are looking for, and if a degree from that school would carry any weight. Even call 4 or 5 major companies in your area and ask the same thing. Also take a look at some of the industry trade magazines, and look for articles about where the job market is going. InfoWeek might be a good one.

Job placement from trade schools isn't always what it's cracked up to be.
Amirya wrote:... because everyone needs a Catagonskin rug.
twinkfist wrote:i feel bad for the Mogu...having to deal with alcoholic bears.
Posts: 9379
Joined: Fri Jun 08, 2007 8:21 am
Location: <in the guild that shall not be named>
---
I did computertraining.com and I'm glad I did, but not for the training they gave me. Most of the course is self study, so you get what you put into it. If you read and understand the books, you can pass the Microsoft tests. The classes are somewhat helpful if your teacher knows the material, which mine did.

Some general notes, in no particular order:
-Make sure that you are training on a current product, I was in the last class for Windows 2000 server, which was obsolete by the time I was working on servers.
-They placed me in a job doing support for Apple, which was odd considering I studied MS and Cisco while I was there. This was the best thing that could happen, as I used the contacts to get better jobs, and ended up in a good spot now.
-If you do take the course, try to make good contacts of the other folks in the class. I still have buddies 7 years later and we help each other get jobs, etc.

Finally, if you already have some experience with PCs and think you can handle an interview, find a technical staffing agency and put your resume together, there are entry level jobs in support literally everywhere.

Edit: Please feel free to "AMA" in PMs or this thread, I'll be happy to answer any questions about CTC.
Maintankadonor
Posts: 1306
Joined: Fri Oct 17, 2008 8:00 am
---
cerwillis wrote:if you already have some experience with PCs and think you can handle an interview, find a technical staffing agency and put your resume together, there are entry level jobs in support literally everywhere.
Here lies the problem: all of my "expertise" is self-taught. I first took apart an old computer that barely worked, put it back together, and it worked the same as it did before, so i decided to go buy computer parts with graduation (high school) money and build a pc. It worked fine (after some brief troubleshooting) so I just went with it. I can only assume that what I know about computers is correct because the knowledge I've applied hasn't backfired or failed yet. So I figure some formal training would be smart, if it's affordable, of course.
Also, at work, I'm unable to research whether or not the site I went to is a scam or not. I googled computertraining.com and I came up with links to sites saying it's a scam or a rip-off.
Posts: 237
Joined: Tue Jul 13, 2010 11:30 pm
---
I believe that computertraining.com became computertraining.edu, but that site doesn't load for me either, I wouldn't be surprised if it doesn't exist anymore.

Try contacting a recruiter. Those guys make their money placing you in jobs, so they are pretty good at preparing you for what to expect in interviews.

If you get an interview, managers will be most impressed by your work ethic and willingness to learn their systems. Some might think it's cool that you built a LAMP server out of a TRS-80, or that you got WOW to run on an ipad, but most won't, as most companies don't use spit and duct tape to resolve their issues. Any opportunities to relate experience with the software or hardware that they DO use is good.
Maintankadonor
Posts: 1306
Joined: Fri Oct 17, 2008 8:00 am
---
Look very carefully at the jobs/positions that they 'promise' that you will get.
Do you want to become a call center monkey answering phones?
Ellifain @ Khaz'Goroth does not approve of torture, save where there's experience/rep/loot involved.
Posts: 2234
Joined: Thu Jul 31, 2008 5:14 pm
Location: Brisbane, Australia, Earth, Sol, Orion Arm, Milky Way, Local Group, Virgo Supercluster, Universe.
---
Echoing what others have said, my advice is: do your homework before sending money to anyone. In more detail, here are a few things to consider:

-- When considering paying for any education, make sure you know what is going to be taught and what sort of degree or certificate you will receive upon completion of the program. There are plenty of degrees available nowadays, especially through online-only institutions, the aren't worth the paper they're printed on. That not to say that you can't learn anything in such programs, but they often have little if any quality control on passing courses and little or no weight behind their credentials, which means that although you may have learned something, saying that you've completed the course of study will do nothing to help you get a job. The suggestion to talk to hiring managers at local businesses is a good one: they can give you a better idea of the kind of education and qualifications they're looking for. Depending on your field, useful things to look at are Microsoft and Cisco certs, as well as Associates degrees in an appropriate discipline.

-- Don't overestimate your current knowledge. Being able to assemble your own PC from parts does not mean that you're well-qualified for computer support work (any more than changing a flat or your oil makes you an auto mechanic). That's not meant to discourage you...your experience shows that you have aptitude for this kind of work...but should be looking at your education as a chance to acquire needed skills, not simply a hoop to jump through. Thus, you want to make sure you're looking for *value* in your education, which should not be confused with price.

-- Consider a range of technical careers before going all in on a program. "Computer tech" covers a lot of areas: end user support, network administration, web development, computer programming....and although they're all related to some extent, the education and qualifications for these areas may be quite different from one another. I'd recommend talking to people from a number of these fields before picking an education path. Many institutions also offer something a class like "technical career explorations" which is a 1-2 unit (read: inexpensive) class that exposes you to a variety of options to pursue further.

Disclaimer: I have worked in industry as a software engineer and currently teach full time at a community college.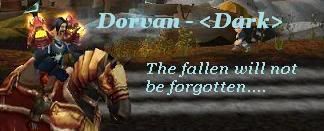 WHAT WOULD BEST DESCRIBE YOUR PERSONALITY?
Moonlight Sonata Techno Remix
Scriggle - 85 Fire Mage
Fizzmore - 81 Mut Rogue
Adorania - 80 Disc Priest
Maintankadonor
Posts: 8462
Joined: Wed Apr 04, 2007 3:28 pm
---
One further thought re: job placement. Job placement is obviously critical for this kind of educational investment and certainly a service you should be looking for. *However*, you still want to be sure that whatever degree or certificate you're getting stands on its own. That is to say, although you want support in the form job placement, make sure the your degree is something that you could independently take to an employer to get a job. You want to make sure you have options if the school's job placement comes up empty for you or you're not satisfied with the (potentially limited) choice of companies they have connections with.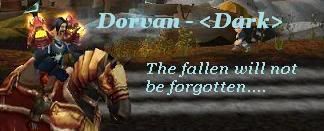 WHAT WOULD BEST DESCRIBE YOUR PERSONALITY?
Moonlight Sonata Techno Remix
Scriggle - 85 Fire Mage
Fizzmore - 81 Mut Rogue
Adorania - 80 Disc Priest
Maintankadonor
Posts: 8462
Joined: Wed Apr 04, 2007 3:28 pm
---
Very good info Dorvan. As far as the different fields in IT go, there are many, and it's a good idea do decide early how you are going to specialize. However, most Operations-type roles will start in a user-support position, you won't likely get a Jr Admin job without a degree or significant experience, so I wouldn't discount the value of the "call center monkey" job as a stepping stone. I spent 8 months at Applecare before I got an internal HD position elsewhere, but I don't regret working there at all.
Maintankadonor
Posts: 1306
Joined: Fri Oct 17, 2008 8:00 am
---
I have read a bit about starting off as a tech/helpdesk years ago while deciding if I wanted to continue pursuing something in the IT related kind of position which I think is what you want to start off with?

First, as Dorvan mentioned, computer tech is very vague. There are lots of areas in the field and you should look into that and decide if that is what you really want to do. If by a tech career you mean just to take parts and build a PC together, you don't need formal education for that. Bluntly put, pretty much anyone can do it by just following the instructions.

However, if you are considering more than this, you should definitely get something like a CS degree from college/university and start getting certifications. I believe the ones I were looking at back then were called the MCDST and A+ certification, which are the most basic ones. Actually, taking a look at them now, I can probably pass the A+ certification if I studied a little for that. It seems really easy to me and I have absolutely no formal education in the IT field. Even if I had these certs though, no one would hire me alone based on that since I don't have a degree related to computer science/engineering and no experience in the field.

In general, it seems just having the certifications really is not enough. A lot of people agree that you need to have actual experience in the field along with a degree to really stand a chance at prospective long term career in the IT field.
Posts: 115
Joined: Mon Oct 26, 2009 3:12 pm
---
---
Who is online
Users browsing this forum: No registered users and 1 guest