Moderators: Aergis, Invisusira
Passionario wrote:Sorry for your loss, Snake. :(

If I could reach through the screen and hug you, I would. Consider the wish to be the act.
ditto
Turn In, an NPC interaction automator
-
http://wow.curse.com/downloads/wow-addo ... rn-in.aspx
Moderator
Posts: 10472
Joined: Mon May 14, 2007 9:24 am
---
Success!

GF "survived" her first flight, even though she got scared partway through (had a minor loss of altitude - airhole), I asked he if me telling that there was nothing to be worried about helped, it did, so I started talking her through all the different sensations that happens in a CRJ-900 (while feeding her sugar, and having her take deep breaths for good measure).

She didn't seem like it was too scary to do again, though she did need a while to recuperate after we got on teh ground - then again, at age 29 doing your first flight, while suffering 'panicky attacks', needing a nap in the middle of the day and needing a very steady blood sugar level to feel fine, this is a major success.

The fligt was a LOT shorter thn I had expected. We were still in the initial climb when the fasten seat belt sign came off (I'd estimate 10.000 feet, possibly, though likely less), having executed the first turn to our flight path. 1-2 minutes later cabin crew served coffee or tea (half a paper cup, half to avoid spillage I assume). Letting it cool slightly, I had to hurry to drink the last third of my coffee when they came to collect the cups, 1-2 minutes later we were in our descent - I estimate our level flight at cruise altitude to be aout 5 minutes, after an about 7 minute ascent, and followed by 7 minute descent - it took longer to board and deboard and claim baggage (which was the 3rd bag on the tacetrack) than to fly the route O.o

Then grabbing a bus for the final leg that took twice as long as the flight - and the bus ride (or, usually, car ride) is normally the short leg of the "almost there now" variety.

All in all, great to fly again after 16 years - a bit annoying that its now prohibited to bring in your own bottled water (I sortof get why) especially when what you can buy past security is like 5 times what I can pick it up for retail with no special discount (and for the water we buy more like 15 times more).

Secondary "success" the tragedy in Ukraine doesn't seem to make an impact on GF in regards to flying - ie no sudden fear of crashing or such.
Posts: 1510
Joined: Sun Nov 27, 2011 10:55 am
---
My fucking neighbors can't seem to resist knocking, once, loudly, on the wall... seemingly at RANDOM. And they think I'm dumb enough to not notice it's them - when EVERY OTHER NEIGHBOR who shares an adjoining wall with me is passed out.

Then when I go to politely ask them to stop, they're rude and belligerent. This is the same neighbor who plays the piano at all hours of the day and night, at full volume. I can't wait to be fucking GONE from here - seriously.

The truly shitty thing about it is that they do it seemingly at random. So I can't even get used to the regular knocking rhythm... And it's always just ONE knock, like *WHUMP* - then done. Couple minutes later or like an hour goes by, and *WHUMP* again. It's hard enough to rattle the candleholder I have hanging from the wall in my dining room and will shock me out of whatever light doze I happen to be in at the time.

Requiring a cane to help you walk doesn't give you the right to be a jackass. These people seem to have forgotten that.
- I'm not Jesus, but I can turn water into Kool-Aid.
- A Sergeant in motion outranks an officer who doesn't know what the hell is going on.
- A demolitions specialist at a flat run outranks
everybody
.
Posts: 3108
Joined: Sat Feb 16, 2008 7:55 pm
---
My father lost his battle with cancer about an hour ago. :(
If you are not the flame, you're the fuel.
Posts: 3368
Joined: Tue Jul 17, 2007 2:52 am
---
That's terrible news. My condolences to you and your loved ones.
Global Mod
Posts: 9666
Joined: Sun Apr 08, 2007 1:03 am
---
Dammit. Fuck cancer.
When that day comes, seek all the light and wonder of this world, and fight.
Worldie wrote:I used to like it [mean] back on Sylvanas.
Queldan - EU Stormrage (H)
- Good night, sweet prince.
Posts: 3432
Joined: Mon Jan 12, 2009 1:04 am
Location: Belgium
---
sorry for your losses everyone who has lost a loved one in teh past few months during my absence :(
Brekkie
:Tanks are like shitty DPS. And healers are like REALLY distracted DPS
Amirya
:Why yes, your penis is longer than his because you hit 30k dps in the first 10 seconds. But guess what? That raid boss has a dick bigger than your ego.
Flex
:I don't make mistakes. I execute carefully planned strategic group wipes.
Levie
:(in /g) It's weird, I have a collar and I dont know where I got it from, Worgen are kinky!
Levie
:Drunk Lev goes and does what he pleases just to annoy sober Lev.
Sagara
:You see, you need to *spread* the bun before you insert the hot dog.
Posts: 7363
Joined: Mon Sep 07, 2009 12:04 pm
Location: Searching for myself. If i get back before I return, please have me stop and wait for myself.
---
A week from today, I'll be meeting up with Nika in Prague!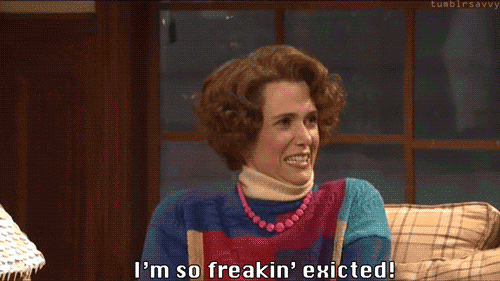 Maintankadonor
Posts: 2112
Joined: Fri Sep 05, 2008 7:45 am
---
katraya wrote:A week from today, I'll be meeting up with Nika in Prague!
Maintankadonor
Posts: 11001
Joined: Mon Mar 23, 2009 10:39 am
Location: Toronto, Canada
---
Snake, Passionario my condolences. I lost my father to cancer on June 30th and am still trying to cope with that so my heart goes out to you both.

In slightly more positive news, Badgers.
Sabindeus wrote:I feel like I should get a t-shirt made for me that says "Not Socially Awkward, Just Fat".
Brekkie wrote:The world will always need people to dig ditches.
Moderator
Posts: 7104
Joined: Thu Jul 05, 2007 1:08 am
Location: Hitting Panda's over the head with a cricket bat shouting Get Orf My Lawn!
---
---
Who is online
Users browsing this forum: No registered users and 1 guest