Moderators: Aergis, Invisusira
Moderator
Posts: 9021
Joined: Sat Oct 06, 2007 6:23 pm
Location: alt-tabbed
---
---
Eltiana wrote:Wait, so you people complain when we make new posts telling us "Use search function Noobs!!", then when we actually use it, you yell at us to stop dredging up dead threads? Clarification plz

.
For the record, thread necromancy is greatly encouraged as opposed to creating a new topic on the same subject. Ok, that one sentence is probably more sanity than is allowed here...time to go back to:
http://butifnot.tripod.com/racecar.html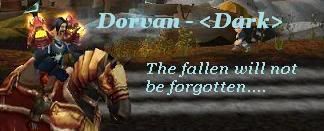 WHAT WOULD BEST DESCRIBE YOUR PERSONALITY?
Moonlight Sonata Techno Remix
Scriggle - 85 Fire Mage
Fizzmore - 81 Mut Rogue
Adorania - 80 Disc Priest
Maintankadonor
Posts: 8462
Joined: Wed Apr 04, 2007 3:28 pm
---
---
---
Lore wrote:Good evening, fellow flesh-bearing organisms! How is everyone doing this weather-related day? I'm just sitting here, enjoying breathing and containing too much water, much as I do every humanity-filled day!
I Lorebot has spoken. I actually am now thinking Lore looks like Metal Mickey. [showing my age now].
As Dorvan said I personally would much rather see old threads with new posters asking questions than 1000's of threads asking the same question.
However, this is not a place for Logic, this is ......
Go on someone, you know you want to.
Barathorn.
Sabindeus wrote:I feel like I should get a t-shirt made for me that says "Not Socially Awkward, Just Fat".
Brekkie wrote:The world will always need people to dig ditches.
Moderator
Posts: 7114
Joined: Thu Jul 05, 2007 1:08 am
Location: Hitting Panda's over the head with a cricket bat shouting Get Orf My Lawn!
---
---
---
No mere necromancers are they, but hoary Thread Liches, capable of raising even the most antediluvian of threads!
If you are not the flame, you're the fuel.
Posts: 3408
Joined: Tue Jul 17, 2007 2:52 am
---
Vanifae wrote:This place is fucked.
While a bit blunt, I'm inclined to agree somewhat.
Population's probably getting too big, which while a good thing, results in the usual tomfoolery that happens in a large forum, ie;
- Nerf posts
- Buff plz posts
- WTS my account posts
- Thread necromancy
And nice stuff like that.
Posts: 590
Joined: Wed May 09, 2007 5:48 pm
---
---
Who is online
Users browsing this forum: No registered users and 1 guest