Moderators: Aergis, Invisusira
Arnock, we watched it all on Netflix. And you most definitely need to see the season 2 finale!
Maintankadonor
Posts: 1826
Joined: Fri Sep 05, 2008 7:45 am
---
Oh, I've been watching it all on netflix too, just was curious as to when season 3 would premiere in the states.

Apparently each episode will be 3 weeks after the UK showing on PBS.
Posts: 2820
Joined: Tue Apr 08, 2008 6:36 pm
Location: Everywhere and nowhere
---
"Ask stupid questions. Growth is fuelled by desire and innocence. Assess the answer,
not the question. Imagine learning throughout your life at the rate of an infant."
Posts: 1864
Joined: Tue May 31, 2011 5:51 am
Location: Norway/Japan
---
With WoW in the backburner, I've finally managed to sit in front of this with the spousal unit and we went for a season 1 marathon over the weekend.

It took a long while (episode 4 or something?) but I'm honestly hooked - it felt a bit like the finale was less of a... well... FINALE, than the episode before it, but the story, while slow takes you wayyyy too often in unexpected directions that make most of the cast relatable.
When that day comes, seek all the light and wonder of this world, and fight.
Worldie wrote:I used to like it [mean] back on Sylvanas.
Queldan - EU Stormrage (H)
- Good night, sweet prince.
Posts: 3275
Joined: Mon Jan 12, 2009 1:04 am
Location: Belgium
---
it will feel like that the whole series. You're constantly going "woah, didn't expect that" The whole show.

You'll enjoy the ride though.
- Awbade Level 85 Human
Paladin
- <Tsunami> Frostmourne -
Retired
.
- Aubade Level 88+ Blood Elf
Paladin
- BloodScalp - Casual
- Awbade Level 85+ Blood Elf
Death Knight
- BloodScalp - Casual
- Awbabe Level 85+ Undead
Mage
- BloodScalp - Casual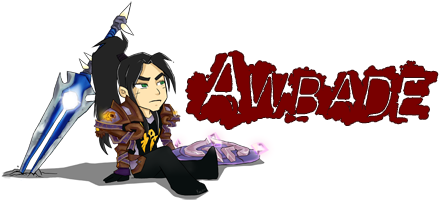 Moderator
Posts: 4042
Joined: Sun Jan 18, 2009 12:51 am
Location: Tacoma, WA
---
There is a bit of an awkward phase - starting in Season 2 - where the role of the sympathetic character transitions from Walter to Jessie, but it's only awkward because you find your perception of the characters shifting. I think it's rather deftly handled by the show, and allows for Walter to truly "break bad" without losing the audience.
Posts: 1727
Joined: Mon Nov 17, 2008 12:46 pm
---
honestly that is one of the things i love about the show
the transition bryan cranston goes through as walt even just through the first 2 seasons...my god!
Brekkie
:Tanks are like shitty DPS. And healers are like REALLY distracted DPS
Amirya
:Why yes, your penis is longer than his because you hit 30k dps in the first 10 seconds. But guess what? That raid boss has a dick bigger than your ego.
Flex
:I don't make mistakes. I execute carefully planned strategic group wipes.
Levie
:(in /g) It's weird, I have a collar and I dont know where I got it from, Worgen are kinky!
Levie
:Drunk Lev goes and does what he pleases just to annoy sober Lev.
Sagara
:You see, you need to *spread* the bun before you insert the hot dog.
Posts: 6111
Joined: Mon Sep 07, 2009 12:04 pm
Location: Searching for myself. If i get back before I return, please have me stop and wait for myself.
---
---
Who is online
Users browsing this forum: Google [Bot] and 1 guest