Moderators: Aergis, Invisusira
I'm sure this has been posted in one of the actual WoW related forums, but I wanted to post it here because it's a very cute, fun, and interesting read. As the guy mentioned, it is by no means an accurate or all-inclusive representation of the roles and how they are treated but I think it's nice that someone went through all the effort to control, observe, and analyze the situations (I'm sitting here imagining how long he spent in DPS queue to do this...)
I ran a total of 181 heroics each as a tank, healer and damage dealer. Why 181? Well, one run was my *control* run so to speak, wherein I acted as myself in the group. The 180 other runs I ran I tried to act as one of the stereotypes usually associated with the role.

As a tank:
a) For 60 runs I rushed through the instance non-stop, regardless of my health. If the healer fell behind I would abuse him and rouse the group to kick him.
b) For another 60 runs I wore gear of a very low item level and took my time in between pulls, sometimes asking the group which way to go or how the fights went.
c) For the other 60 runs I was abusive to all, didn't keep much agro and acted as if I was doing everyone a favour in being there.

As a healer:
a) For 60 runs I refused to heal anyone but the tank.
b) For another 60 runs I constantly oom'd myself and stopped for drink breaks.
c) For another 60 runs I let the tank die on many occasions during the run. (or at least try to, and I would blame the tank)

As a damage dealer:
a) For 60 runs I pulled before the tank.
b) For another 60 runs I placed myself in situations where I was taking damage when it could be avoided. (think cleave damage or void zones)
c) For another 60 runs I basically just auto attacked and did nothing else (minimal dps)

http://us.battle.net/wow/en/forum/topic/1127158959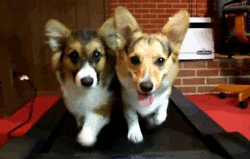 Posts: 1903
Joined: Sat Sep 27, 2008 5:42 pm
Location: US
---
Interesting. So, for maximum success with minimal effort one should:

As Tank - Chain pull everything, don't bother waiting for the healer
As Healer - Spam heals on the tank, screw the dps
As DPS - Auto-attack and stay out of the fire


I agree with most of the poster's analysis except the conclusion that "Damage dealers are treated like dirt". Standing in the fire and doing minimal dps only resulted in a kick about 10% of the time. Passive modes of failure went largely unpunished. Only rampant, active ass-hattery earned a kick as DPS.
Posts: 1120
Joined: Mon Sep 24, 2007 8:20 pm
---
I had a real ass hat of a tank for my first cata run, the guy was pulling three packs at a time while breaking CC and jumping to leave the group behind. I don't know how many times I had to try to kick him till it stuck. If I didn't know any better I would say it was this guy.
Amirya wrote:some bizarre lovechild of Hawking, Einstein, and Theck
Moderator
Posts: 6999
Joined: Fri Aug 22, 2008 4:37 pm
Location: Retired
---
---
Who is online
Users browsing this forum: No registered users and 1 guest