Moderators: Aergis, Invisusira
Posts: 6615
Joined: Thu Jun 14, 2007 8:03 pm
---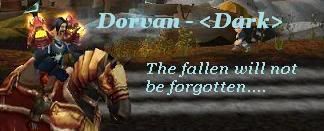 WHAT WOULD BEST DESCRIBE YOUR PERSONALITY?
Moonlight Sonata Techno Remix
Scriggle - 85 Fire Mage
Fizzmore - 81 Mut Rogue
Adorania - 80 Disc Priest
Maintankadonor
Posts: 8462
Joined: Wed Apr 04, 2007 3:28 pm
---
God ... they may have interesting stuff, but it's like 2 minutes of interesting news and 6-8 minutes of them wagging their jaws. My brain just climbs out of my skull and takes a walk.
Posts: 4037
Joined: Thu Jan 03, 2008 12:01 pm
---
I like that because they don't just say the news and move on like every mainstream news station they actually discuss it amongst themselves and get opinions.
Posts: 6615
Joined: Thu Jun 14, 2007 8:03 pm
---
---
Who is online
Users browsing this forum: No registered users and 1 guest