Moderators: Aergis, Invisusira
Posts: 1833
Joined: Fri Dec 14, 2007 11:57 am
Location: Los Angeles
---
Listening to this inspires a confusing mix of emotions in me.
Should I be:
A) Ironically amused
B) Angry
C) Incensed
D) Infuriated
E) Violently disturbed
Please advise.
- Dominic Nguyen
Maintankadonor
Posts: 680
Joined: Tue Sep 18, 2007 9:14 am
---
fudomyou wrote:Should I be:

A) Ironically amused
B) Angry
C) Incensed
D) Infuriated
E) Violently disturbed
B,C,D: It's appalling (if not surprising) that someone could survive our schools and not know that Vietnam was not a victory for us in any sense of the word. It's sad and pity-worty, almost, that a
politician
wouldn't know that, especially as so many of their constituents feel pretty much exactly the opposite.
No E, because violence doesn't help.
Posts: 4037
Joined: Thu Jan 03, 2008 12:01 pm
---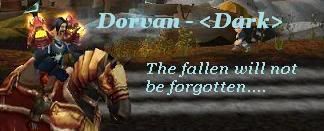 WHAT WOULD BEST DESCRIBE YOUR PERSONALITY?
Moonlight Sonata Techno Remix
Scriggle - 85 Fire Mage
Fizzmore - 81 Mut Rogue
Adorania - 80 Disc Priest
Maintankadonor
Posts: 8462
Joined: Wed Apr 04, 2007 3:28 pm
---
---
Who is online
Users browsing this forum: No registered users and 1 guest