Moderators: Aergis, Invisusira
Did anyone else used to do these?
I loved them so hard. I recently gave away an old 700 piece one I never finished
So I was thinking, "I loved those, I want to get a new one if I have time for it when I am unemployed, but do they even make them anymore?"; I hadn't seen them in stores in a very long time.
A quick google search brought me to this:
http://www.puzzlehouse.com/_jigsaws/3Djigsawpuzzles.htm
And ooooooh man do I wish my apartment had space to do one :'( I neither have space to construct nor display it.
This one looks amazing, but expensive -
http://www.puzzlehouse.com/3Danakin.htm
This one is only half the price and it's a ghost boat (still cool)
-
http://www.puzzlehouse.com/3Dpirates.htm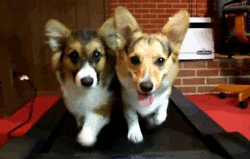 Posts: 1903
Joined: Sat Sep 27, 2008 5:42 pm
Location: US
---
Who is online
Users browsing this forum: No registered users and 1 guest