Moderators: Aergis, Invisusira
mew wrote: but you have to admit they are a hassle. When I got the Lasik I was thinking that I was going to go out and buy plastic glasses to wear anyways but I never did. But that is always an option if you really want to.
The only hassle I can think of is that sometimes I forget where I put them when I go to bed and spend 15 minutes "Velma-ing" around the room looking for them. Also, that I can't really see what's going on since I take them off to ahem... get intimate.
Maintankadonor
Posts: 4529
Joined: Tue May 27, 2008 8:53 am
Location: Malorne
---
Joanadark wrote:

That's pretty cool that the military covers it, I guess it would make sense that if you are in the military not having glasses would be pretty advantageous for deployments or something? Out of curiosity, would something like veteran's insurance cover it or only if you are active?

They make prescription dust goggle and gas mask inserts for guys that are deploying that wear glasses, but having fully corrected eyes is certainly an advantage. The thing that I could never stand about glasses is that you lose your peripheral vision, and if you don't look directly straight ahead through the lenses you don't get 20:20 vision, which is extremely annoying when you're trying to sight in with a weapon.

I know that active duty military are entitled to essentially one "cosmetic" surgery of choice, and that is the category lasic falls under. You can get all kinds of different things that fall under that category though. I know service members that have gotten everything from cosmetic dental surgery as their "morale procedure", to boob jobs and penis enlargement. Yes, the military will give free penis enlargement surgery if you can justify that it will tangibly improve your morale.

I don't know as much about Tricare-for-life, which is the coverage military pensioners fall under, but I'd imagine there would be some out of pocket in their case.
Ooooooh yeah!
I completely forgot about that. For the first couple of weeks I used to scare myself because I would be on the computer and then move my arm, and it would freak me out because I never used to be able to see that (I guess it's a bit hard to describe). I had never thought about it before the Lasik but having your peripheral vision is
amazing
.
Lol @ cosmetic surgery policy abuse.
@ Grehn - I used to have to wake Vanifae up in the morning to find my glasses if I knocked them off the nightstand. I would be worried about stepping on them while I was looking or something. Also, my family likes water sports, we have lost so many pairs of glasses to the lake. I haven't gone swimming yet, but I bet that will be really cool without glasses.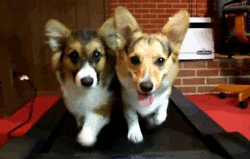 Posts: 1903
Joined: Sat Sep 27, 2008 5:42 pm
Location: US
---
Reminds me of the time when I had ear surgery as a kid. I came home and couldn't figure out what this loud humming sound was. Turns out it was the refrigerator.
Posts: 1458
Joined: Wed Feb 13, 2008 1:10 am
Location: In your Imagination
---
---
Who is online
Users browsing this forum: No registered users and 1 guest