Moderators: Fridmarr, Worldie, Aergis
<I broke a rule. Please delete this thread at your convenience, any moderators>
Last edited by
Mesper
on Fri Mar 07, 2008 3:33 pm, edited 1 time in total.
70 Paladin
<Naked Smurf Gods>
Aggramar
Posts: 2
Joined: Tue Jan 08, 2008 11:49 am
---
If you're a long time reader, you should be familiar with the posting guidelines, specifically those from the gear forum:
http://www.failsafedesign.com/maintanka ... php?t=1777
Do NOT Post Threads Like This:
- "Is my gear good enough?" or "Am I ready for ________?" Honestly, your gear is never "good enough" unless you have the best item available to you for every slot on your character sheet. You should always be looking for new upgrades. In addition, especially in the 10 and 25-man raiding scene, your gear is only a minor part of what composes "good enough." I've seen Tier 5 geared Warriors wipe on Attumen, and I've seen fresh level 70 druids tank Prince. If you're not sure your gear is good enough, get upgrades! If you're still not sure, just try it and see how it goes!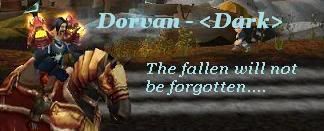 WHAT WOULD BEST DESCRIBE YOUR PERSONALITY?
Moonlight Sonata Techno Remix
Scriggle - 85 Fire Mage
Fizzmore - 81 Mut Rogue
Adorania - 80 Disc Priest
Maintankadonor
Posts: 8462
Joined: Wed Apr 04, 2007 3:28 pm
---
---
---
Who is online
Users browsing this forum: No registered users and 1 guest