Moderators: Fridmarr, Worldie, Aergis, fiend
I know in the past these mobs have behaved rather wonky with threat from holy damage... but they seemed to like me quite a lot tonight after running through consecrate. Has their wonkiness been fixed?
Posts: 194
Joined: Wed Jan 23, 2008 1:20 pm
Location: Ba weep grana weep nini bong
---
Perfectly reasonable question, but it should be added to the Shade of Akama thread (or the existing Ashtongue Defender thread) instead of making a new topic.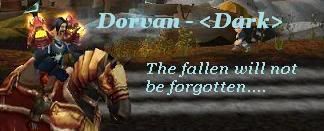 WHAT WOULD BEST DESCRIBE YOUR PERSONALITY?
Moonlight Sonata Techno Remix
Scriggle - 85 Fire Mage
Fizzmore - 81 Mut Rogue
Adorania - 80 Disc Priest
Maintankadonor
Posts: 8462
Joined: Wed Apr 04, 2007 3:28 pm
---
---
Who is online
Users browsing this forum: No registered users and 1 guest