Moderators: Fridmarr, Worldie, Aergis
So....anyone got tips for Archimonde?

I won't be tanking him, but do you have tips for how I can benefit the raid, and also do you have any tips on the actual encounter itself?
Don't be afraid! I'm right behind you...using you as a shield!
Posts: 36
Joined: Sat Aug 11, 2007 2:18 am
---
Yeah shure

1) Do not die like a fool to doomfire , do not trap other people with your doomfire
2) Save your PvP trinket for when you are to enter a doomfire , don't use it earlier like a moron
3)Learn to use tear of the goddes at the right time , taking 3-4 k damage is BETTER then dying
4) Stick to 1,2 and 3 like the Ten Commandments
5) Profit
Posts: 1645
Joined: Tue Sep 18, 2007 1:33 am
---
---
---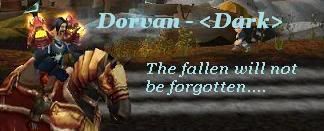 WHAT WOULD BEST DESCRIBE YOUR PERSONALITY?
Moonlight Sonata Techno Remix
Scriggle - 85 Fire Mage
Fizzmore - 81 Mut Rogue
Adorania - 80 Disc Priest
Maintankadonor
Posts: 8462
Joined: Wed Apr 04, 2007 3:28 pm
---
---
Who is online
Users browsing this forum: No registered users and 1 guest