Moderators: Fridmarr, Worldie, Aergis
has anyone tried it? and did it work?
Posts: 12
Joined: Sun Jan 13, 2008 12:26 am
---
I used to tank 3 weapons, the shield, sword and daggers at once, it worked okay, then we switched strats to have dps go all out on the staff and it not be tanked at the start so I just take shield and sword(since I have stoneform)
not much point in going beyond 3 since the staff and mace both need interrupts, a hunter tanks the bow, and the axe has to be tanked on it's own away from everyone
Posts: 283
Joined: Tue Jul 24, 2007 10:01 pm
---
Given that there's already a couple of thread of Kael here, including one called "Tanking weapons in Kael" there's no need to start a new thread. Post to one of the existing threads if after reading them your question still hasn't been answered.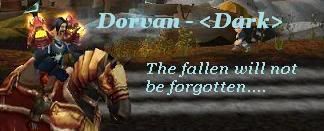 WHAT WOULD BEST DESCRIBE YOUR PERSONALITY?
Moonlight Sonata Techno Remix
Scriggle - 85 Fire Mage
Fizzmore - 81 Mut Rogue
Adorania - 80 Disc Priest
Maintankadonor
Posts: 8462
Joined: Wed Apr 04, 2007 3:28 pm
---
---
Who is online
Users browsing this forum: No registered users and 1 guest